Admins have all-encompassing access to using all accounts receivables functionality. Admins can edit invoices, manage reminder workflows, create customers, add credit notes, link payments to invoices, and view receivable reports among others.
We will walk you through the various sections in the following sequence:
---

Customers
We have the Customers section in the Receivables module.
Customer details have a 2-way sync between Peakflo and your accounting system. All customers created in your accounting system will be present in your Peakflo account and vice versa. The synchronization happens every 5 mins.
Customers can also be mass uploaded into Peakflo. Read how to mass upload customer data to understand the process.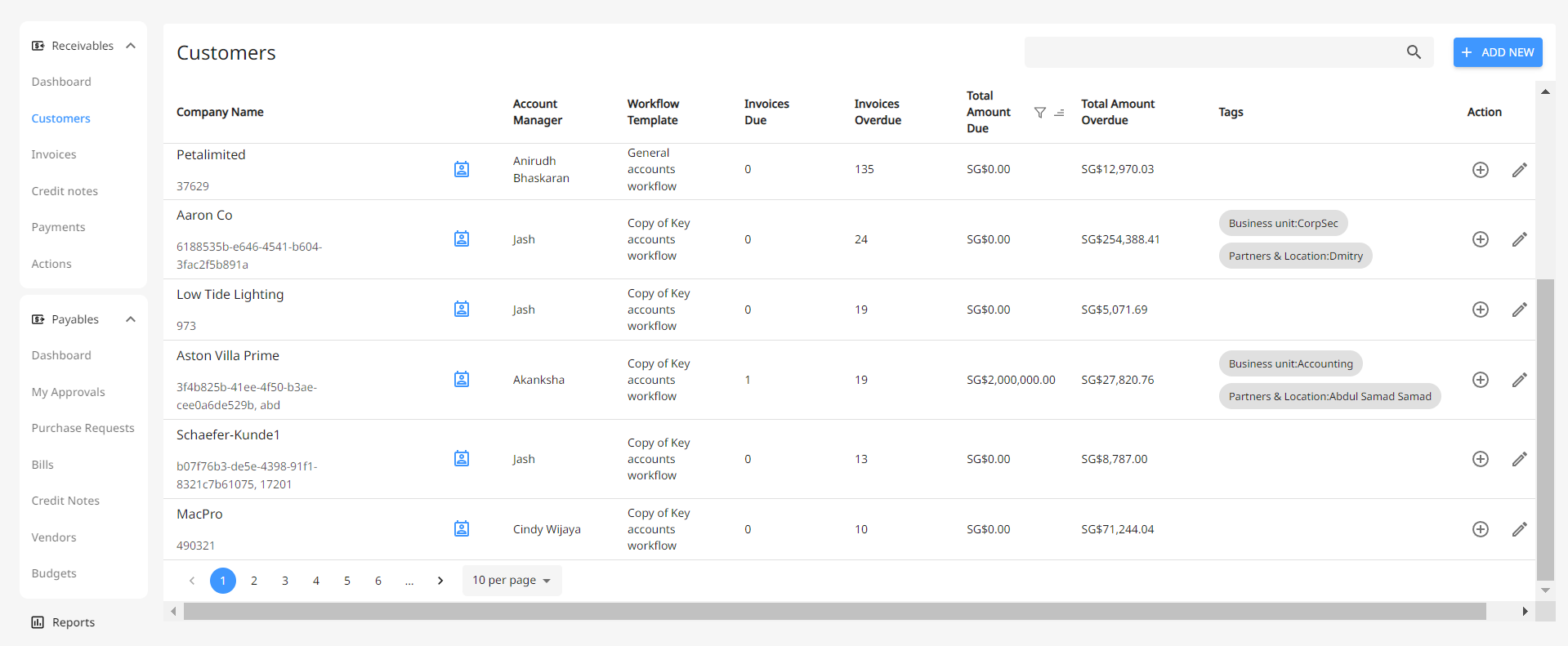 Customers can also be added from the Peakflo UI. The following tutorials will guide you:
Invoices
By creating invoices in Peakflo, you can send payment reminders to customers and get paid faster. Peakflo allows you to input invoices in 3 ways-
---
Workflows
This is the meat and potatoes of the platform (unless you're a vegetarian, then this is the eggplant). Workflows are how Peakflo helps you manage your outstanding invoices and communicate with relevant stakeholders.

Would like to create a workflow? Read how can I add a new action in the workflow?
Before we get into the mechanics, let's understand some components of a workflow to make this process easier:
Actions and action types: Actions can be added to workflows to improve the collection cycles of customers.

You can either send a reminder that a payment is due or notify someone in your company about an urgent need. Actions govern what happens to whom and how quickly. Actions can be manual or automated.

Learn more about:
Triggers: The criteria for initiating the desired action. Currently, you can set triggers based on the issue date, due date, or on a monthly basis.
Owners: The person from the finance team & Peakflo user who takes ownership of the action tagged to them.
Recipients: The people who receive the message - email or WhatsApp message you're creating the action for. Aside from reminders, it can also be actions such as legal escalation.

More on the GIF below on how to create a workflow and add actions:


For more information on workflows, follow some of the essentials we've prepared for you:
---
Customer Portal
The customer portal is the one-stop-shop for customers to:
---
Payments
Payments are either added automatically or manually in Peakflo:
You can also export payments and import the file. You don't even have to reformat the sheet as we've formatted it so you can import the file straight to your accounting software!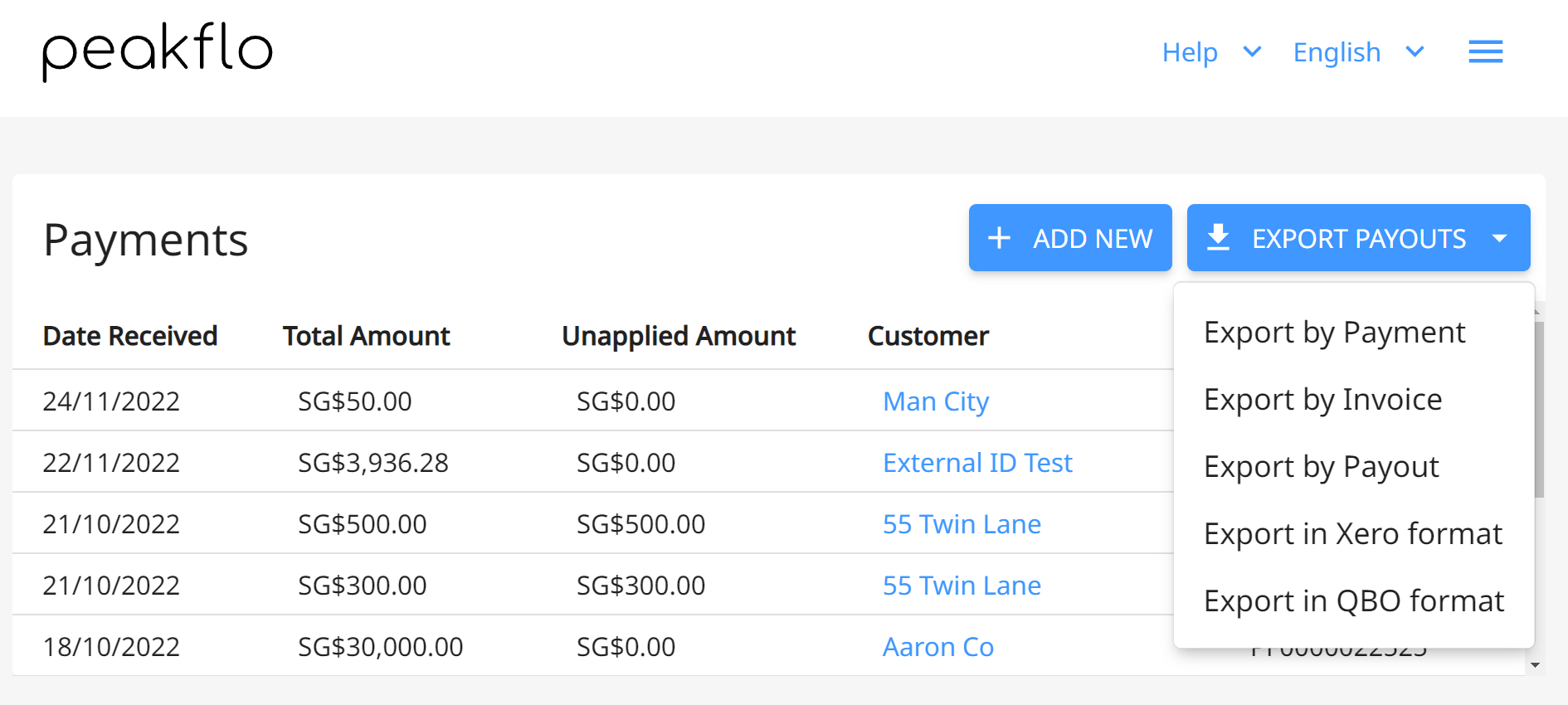 ---
Credit Notes
With Peakflo, you can add a credit note and link it to an invoice. This way, document any changes to the invoice and have more control over who creates and approves the credit note!
Learn more how to create credit notes.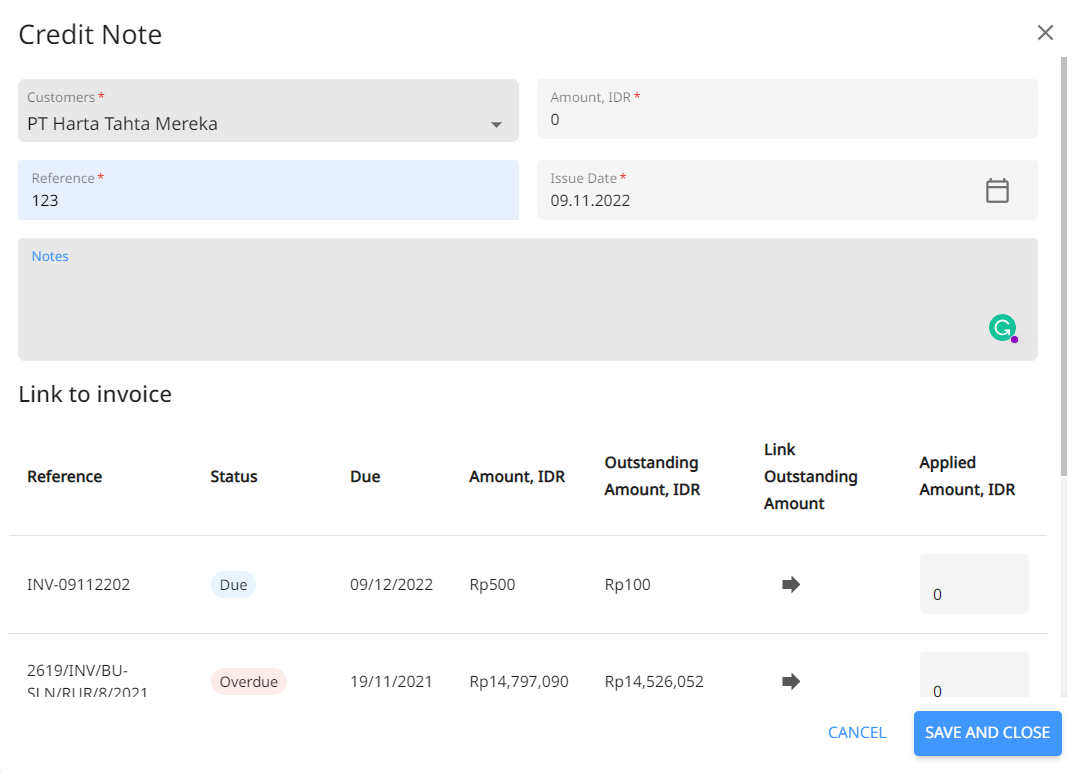 ---
Reports & Dashboard
Keeping track of the reports will give you more insights into your collection performance and make strategic decisions for improvements. Currently, you get the following reports & dashboard:
DSO report: The average number of days your firm takes to collect money against invoices from customers after an invoice is raised. You can check your DSO health in your Dashboard, where you will see the numbers for the last 6 months and our goal is to reduce the metrics.

Aging Balance report: The total that is aging in real-time. This is also visible in the Dashboard, for a more detailed report you can go to the Reports section.