From the get-go, Peakflo already assigns a default workflow to your customers, which you can find in settings under both Account Receivable Workflows and Account Payable Workflows.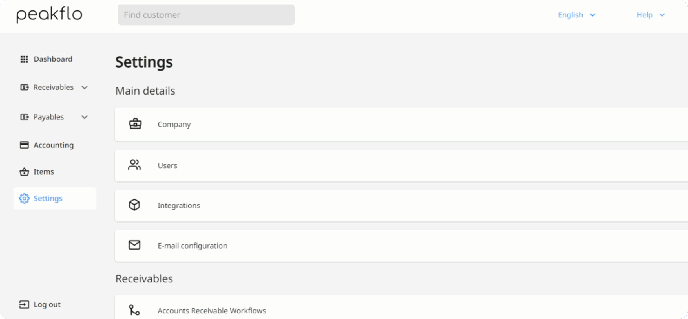 So if you want to edit the default workflow or assign many customers to workflows at one time, here are the steps you should take:
Go to Settings tab ⚙️
Scroll all the way down until you find "Mass Workflow Assign", click on it 🖱️

3. Prepare the sheet for the Mass Upload
🔽 Download the template file here!

The template file contains 2 columns:
1. workflowId
2. customerId
To get workflowId, select the workflow you want to be assigned by clicking on "Accounts Receivable Workflow" in the Settings tab

5. Click on the workflow you want to use e.g Good payers workflow

6. Workflow ID is highlighted in the URL as shown in screenshot below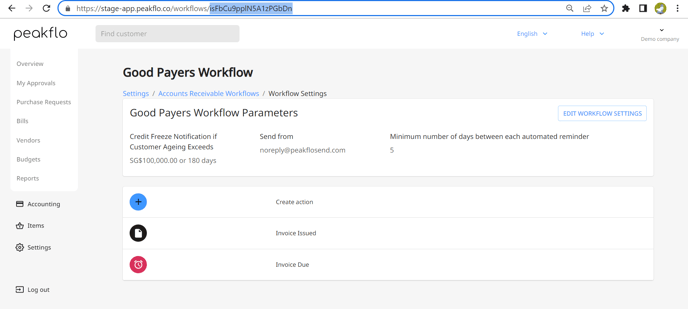 7. To find the Customer ID, check out this link.
8. Before uploading, please make sure your mass workflow assignment file looks as shown below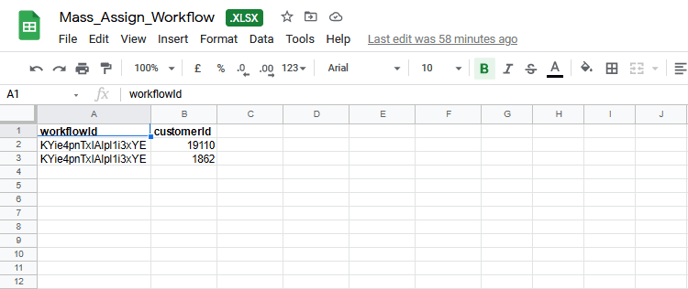 10. Now that your file is ready, you may upload it by clicking on the "Upload Mass Workflow File" button