Sending out professional invoices to customers is important in improving business impressions and establishing authority.
Let's check how to create professional invoices in a couple of easy steps!
Go to Invoices under Receivables. Once you're in the dashboard click on the blue Add Invoice button at the top right.

Once you're in the Invoice section, first select the customer you'd like to issue an invoice for. Type in the name and select from the drop-down. You can also create a new customer.





Make sure that the customer is assigned to an account manager before creating an invoice. Read how to assign account managers to customers.

If the customer is not added to Peakflo yet, simply click "Add new customer" and fill in their profile. You can tag them as a customer or a vendor, categorize them into a specific workflow, assign them an account manager, and such. Make sure that all lines are filled.

Once you've selected the customer, you'll be able to fill out the rest of the fields:
Reference numbers: The reference numbers of the invoice, should be at least 5 characters.
Issue date: The date the invoice is issued.
Due date: The date the invoice is due.
Promise to pay date: The date the customer promises to pay the invoice (not mandatory)
Item: Choose from the drop-down or add the item if it's not yet available. Click on Add item if you'd like to add more entries. The quantity, unit amount, chart of accounts, discount, taxes, and total amount will be auto-filled accordingly once you've chosen an item. If not, you can fill them out.
Notes: Add any notes as necessary.

Once done, make sure everything is correct and hit Save! Once done, the invoice will be visible in the dashboard, where you can start tracking its status. You can also check the invoices that have been overdue for more than 7 days, 30 days, or become doubtful debt by clicking on the relevant tab.

Let's say you'd like to send the invoice you've just created to customers. In the Invoices dashboard, click on the invoice you'd like to send. Once you're inside the invoice, click on the three dots at the top right where there'll be the options to send the invoice through Email or SMS.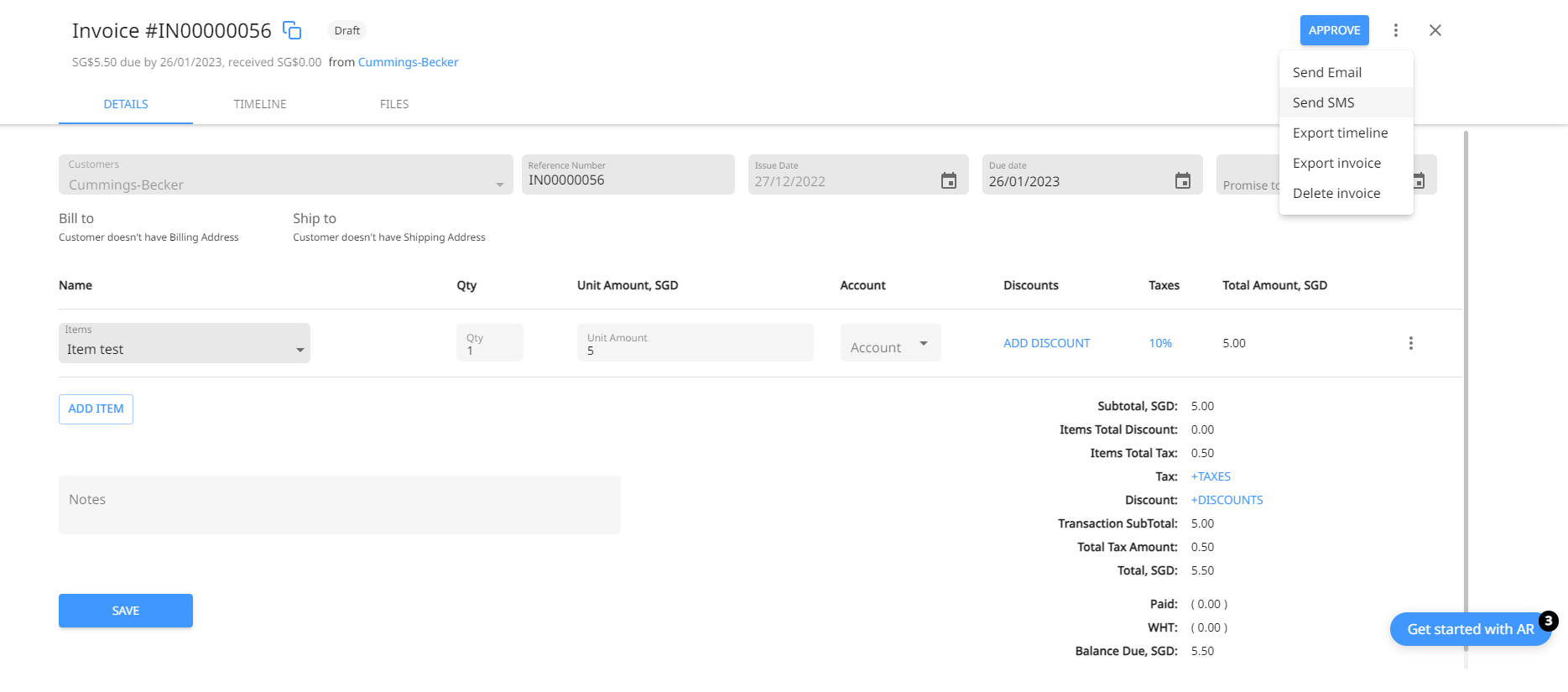 The Email or SMS popup will appear. Recipients and the message will be auto-filled, but you can always edit the message template or write from scratch. You can also include invoice as attachment by ticking the box.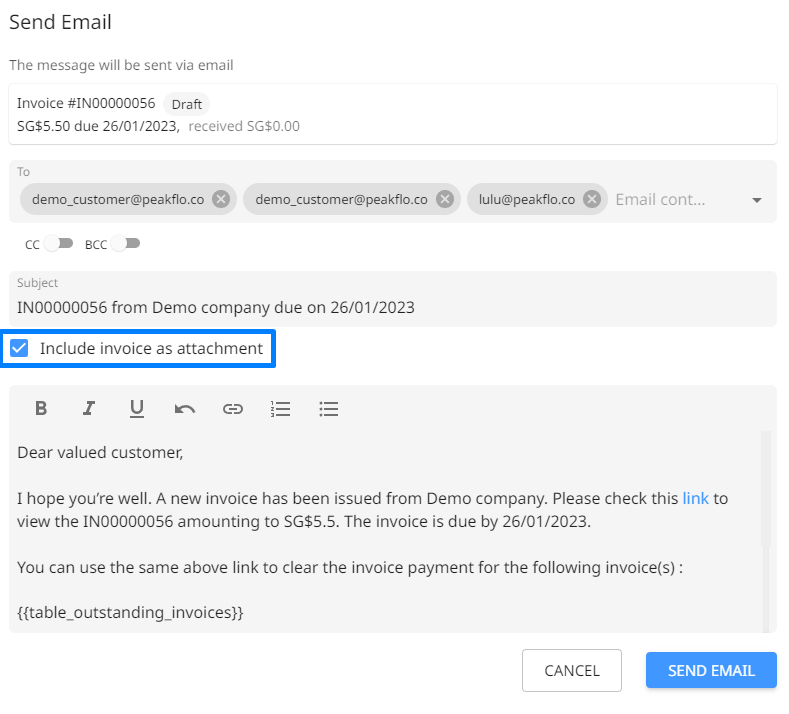 Your customer will shortly receive the email or SMS on the invoice.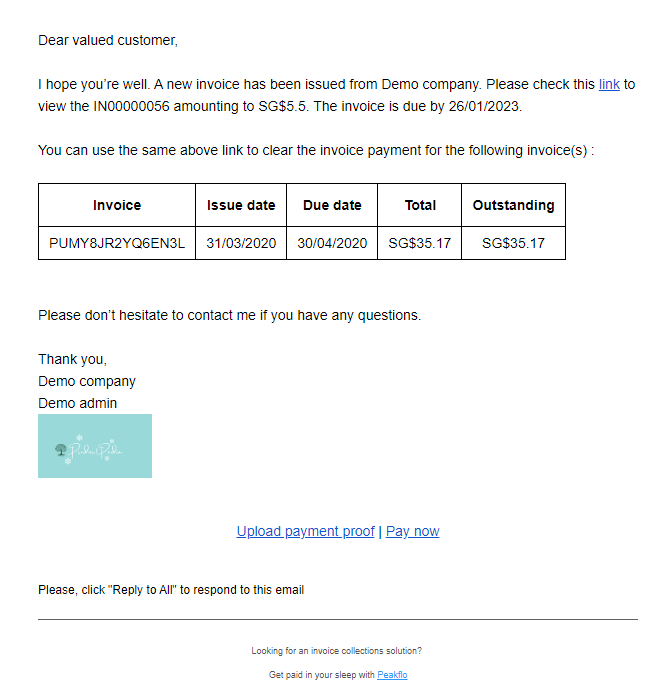 Here's an example of how a professional invoice created in Peakflo looks like: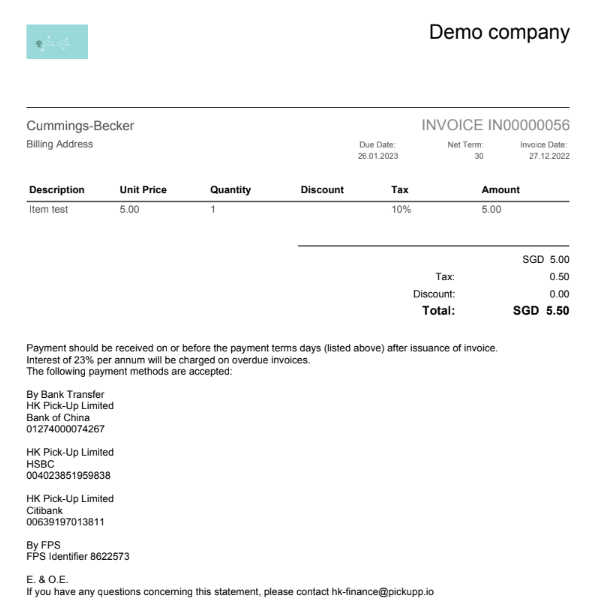 🚀 You're off to a better invoicing experience! Curious to take this to an even higher level? Explore our guides: