Workflows are the ❤️ of Peakflo. Using workflows, you can trigger personalized, multi-channel reminders to your customers using an escalation matrix.
By default, Peakflo has assigned a workflow to all of your customers. Check this out: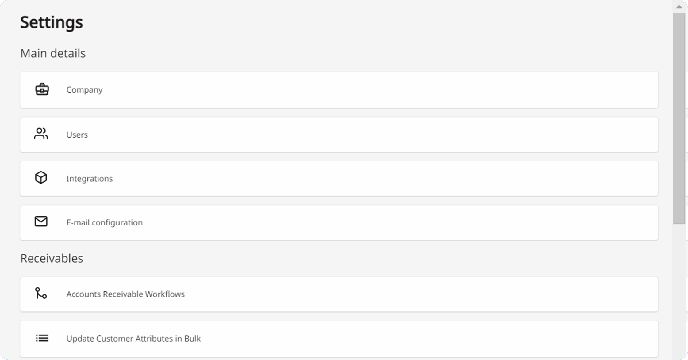 Pretty cool, right? 😎
But you know what's cooler? Adding more actions to your workflow to follow up on pending invoices and get paid faster. 💸
Follow the step-by-step guide to create an action using the workflow.
Go to Settings and click on Accounts Receivable Workflows.
Choose a workflow where you want to set up an action. Here you also can find a list of the actions you've already set up.
Click on the Create action button.
Once the action editor pops up, fill in the details as necessary. These include:

Action name. The name of the action you're going to create.
Trigger. The number of days you want the action to be triggered. You can set it up before or after the due date, after the issue date, or on specific dates.
Repeat action after completion. The interval of days you want the action to be repeated.
Action type. The type of action you want to set up. Learn more about different action types.
Owner. The account manager responsible for managing the action.
Recipients. The users you want to assign the action to.
Subject. The title of the action that you want to notify the users about.
Include invoice as attachment. Tick the box if you want the invoice to be attached in the mail.

Fill in the text box with the email template you've created. Learn how to customize your action template to autofill any of the important information in the mail.
Review one more time and once you're done, hit "Update action"
For the full walkthrough, take a look at the GIF below.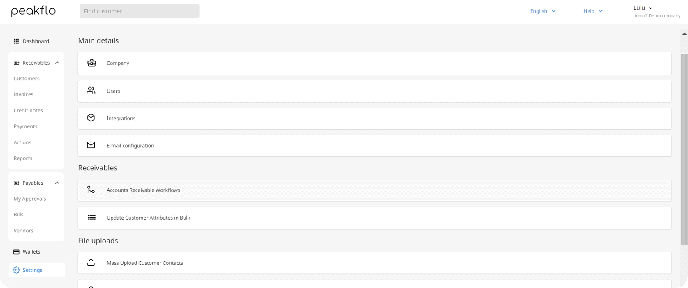 Congratulations, you have successfully created an action. To get the most out of our AP and AR tools, feel free to explore our help center. 🔍