Creating and approving a PR in Peakflo is pretty straightforward, all you need to do is to follow the steps below:
1. From the left sidebar, click on "Purchase Requests" under the "Payables" Tab.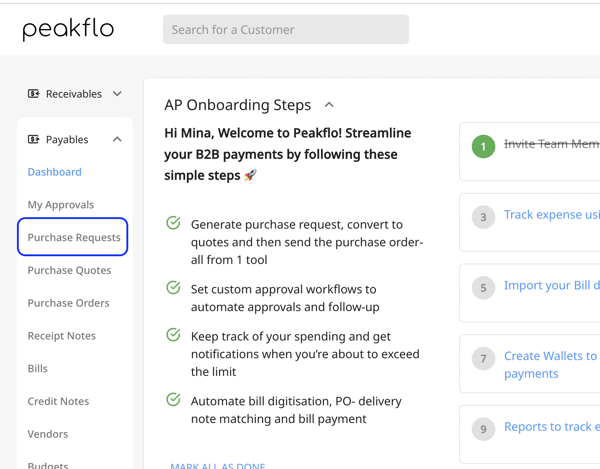 2. Click on "Add new" to create a new PR.




3. You can either manually add a purchase request number or click "Generate" so that Peakflo can create a PR number automatically.

The "Date" field is the date that the PR is created.
The "Due Date" is the date that the PR needs to be provided.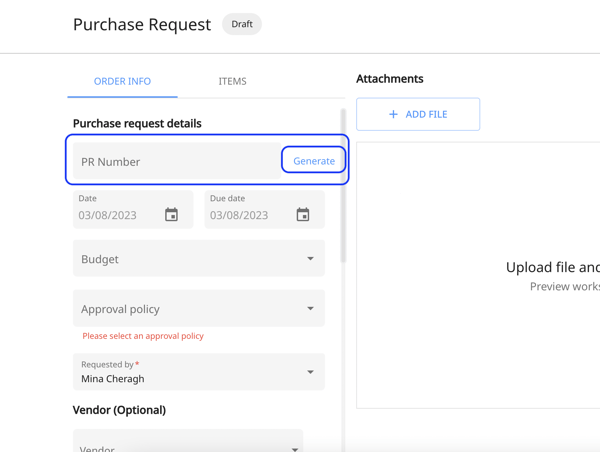 4. Next you can assign a "Budget" from the dropdown list to the PR. If you wish to create a new budget and learn more about Peakflo budget management, check out this link. Keep in mind that this field is not mandatory to fill out this field.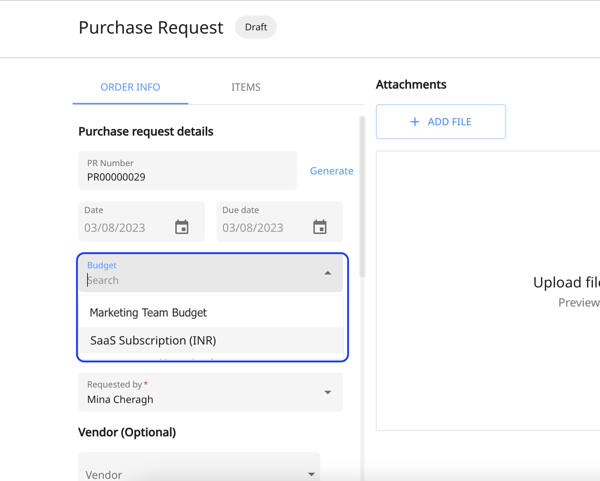 5. Assign an "Approval Policy" to your PR by clicking on the dropdown button. if you wish to learn more about how to create an approval policy, check out this link.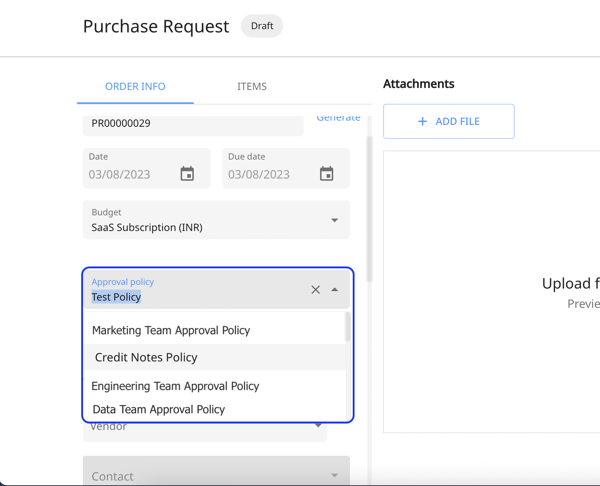 6. If you already have a specific "Vendor" in mind, please add the vendor details.
Keep in mind that at the time of creating a PR, it's only optional to add vendor details and PRs could also be created without a vendor.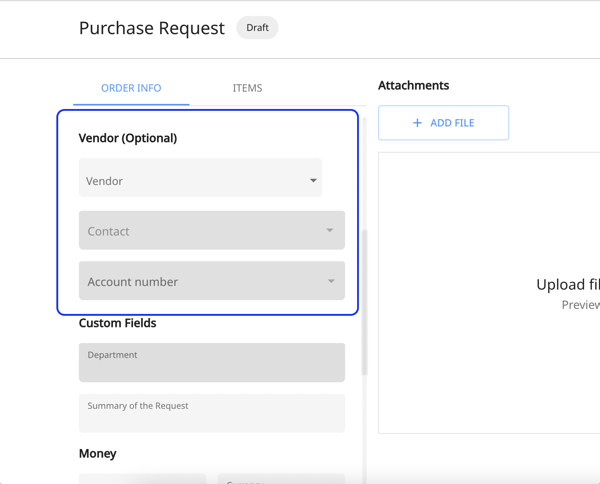 7. Fill out the custom fields in case there are mandatory custom fields assigned to the PR

In Peakflo, you can easily create custom fields to make your purchase requests more dynamic. These custom fields could be defined as mandatory or optional fields based on your company's requirements. To learn more about custom fields, check out this link.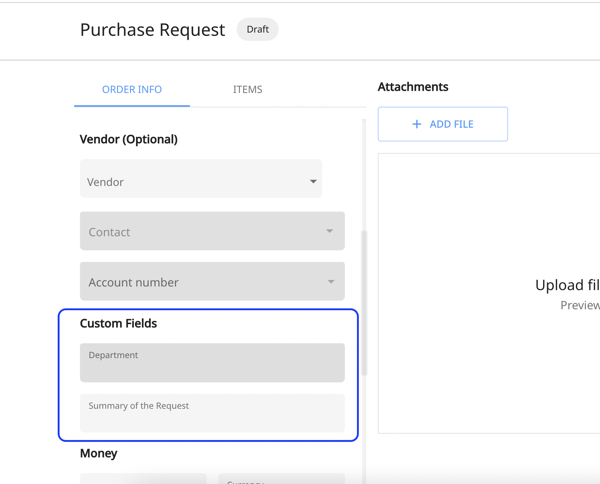 8. For adding line items, you can go to the "Line item" tab in the PR edit form.
You can add more items to the PR form by clicking the "+ Line Item" button.
You can also add additional information to each of the line items from here using custom fields.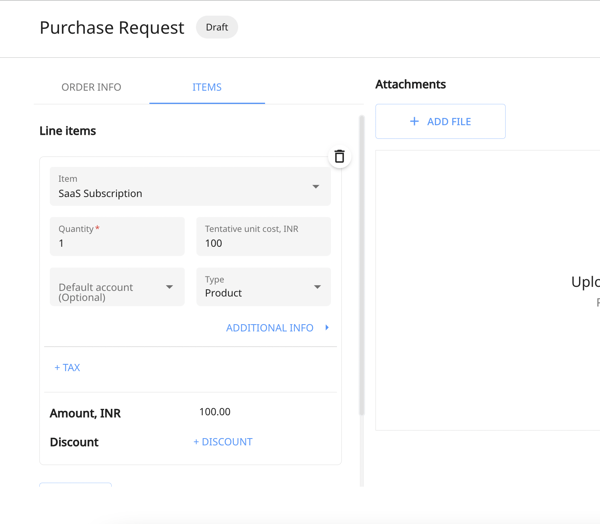 9. Click on "Save" to keep the changes.

10. Click on the newly created purchase request and click on the "Send for Approval" button.