Put your budget management on easy mode!

From the left side of the dashboard, go to the "Payables" section and choose "Budgets".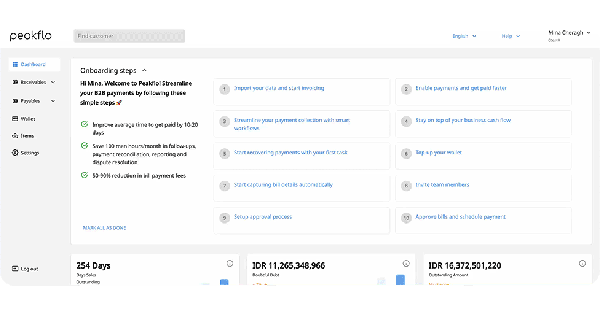 For adding a new item to your budget, click on the "ADD NEW" button on the top right of the screen.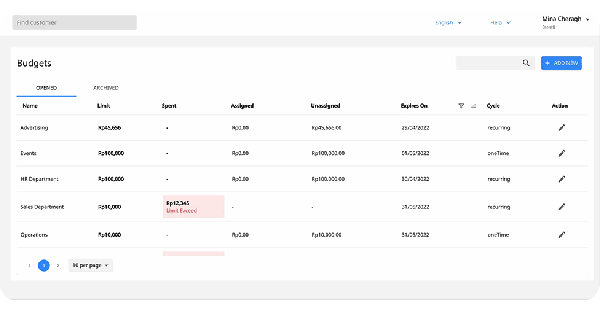 Add a name to your budget, then fill out the information required based on the descriptions below:
Depending on the type of expense, you can choose either "One time" or "Recurring".

One time: An expense that occurs only once.
Recurring: An expense that occurs more than once and resets on the first of every month. Budget limit: You can add a budget limit to track whether the spend exceeds the budget limit.
Budget left on current cycle: This number will be automatically updated to give you better visibility over how much budget is left in a specific cycle.
Expires on: Add an expiry date to your budget to prevent any expenses that happen after the expiry date to be added to the expired budget
Default approval policy: You can assign an approval policy within the budget to make sure the right stakeholders are approving the bills relating to that budget.
Default account: Choose the pre-defined account to know which account this budget belongs to.
Budget owners: Add stakeholders who are owners of the budget.
Then click on "Save and Close"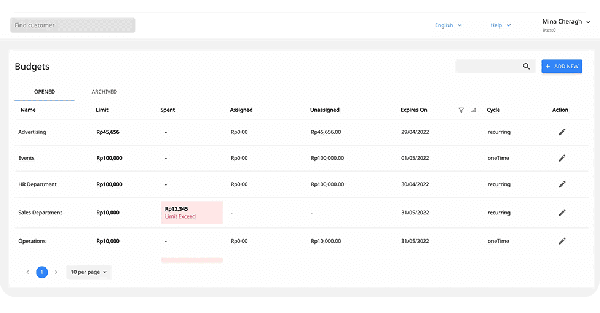 To check the details of each budget, click on the budget name. You will be able to see all the bills related to that budget along with the monthly budget report. * the details and status of all the bills assigned to the budget are also available here.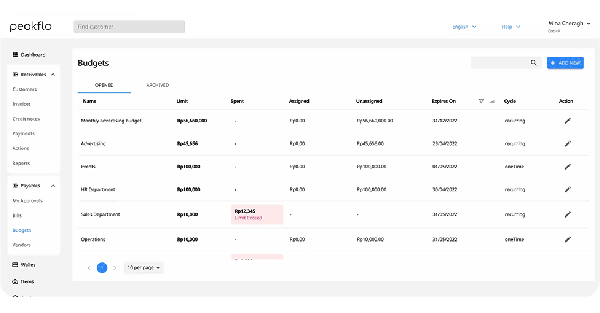 Here's the breakdown of the report:
Spent: The amount that has already been paid to vendors.
Assigned: The amount that has been allocated to expenses, but has not been paid yet.
Unassigned: The amount that has not been assigned yet to any specific payout or expense.
Limit: The budget limit.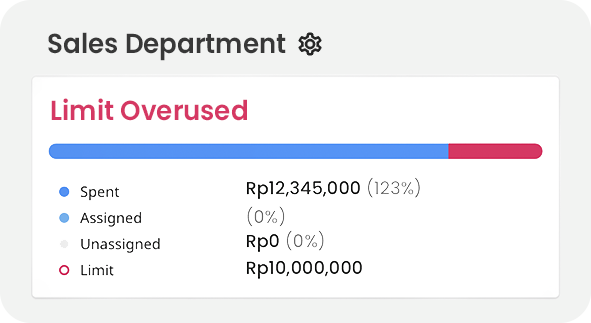 You can also assign bills to budgets right within the bill edit form.