Need to track the status of your open account receivables for each customer? Want to set credit limits for different customers? Here's how you do it.
When creating a workflow, you can dictate the credit limits in terms of the number of days and dollar amount.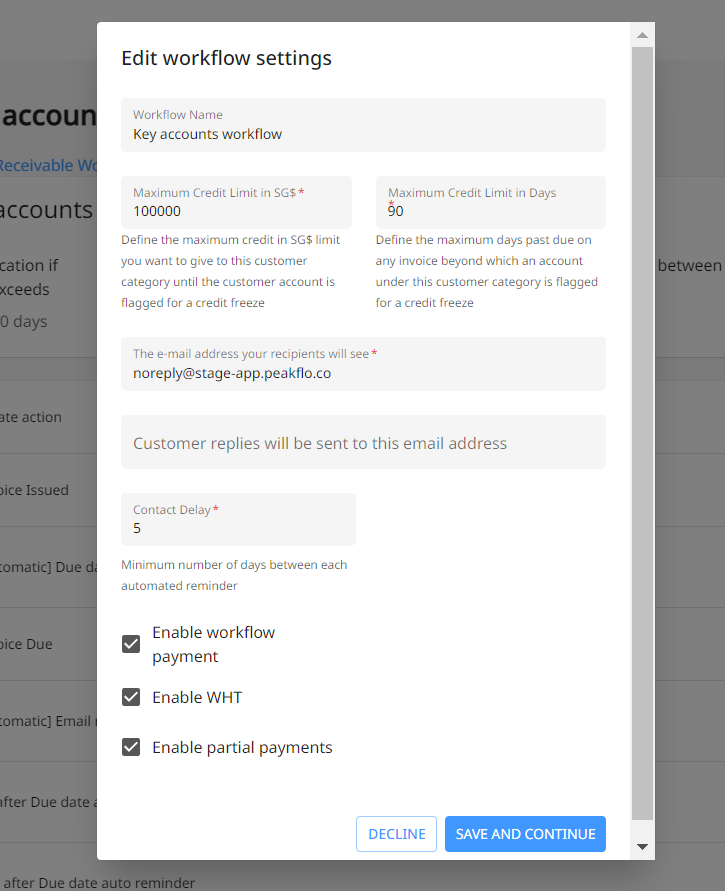 Checking Status: Credit Control Report
If you want to check the payment status of customers with credit limits enabled, go to Reports and click the Credit Control Report. Here, you'll be able to monitor what's happening in plain language.

How it works: Freezing Accounts
If the customer exceeds the limits set, account managers and management will receive a notification to freeze the client accounts. At this point, the responsible party (i.e. account managers) will need to manually freeze the account.
Some guides to help you out: