Now you can send ad-hoc emails, SMS, and WhatsApp messages with customizable texts straight from Peakflo!
For this, you'll need to go to Customers under the Receivables tab.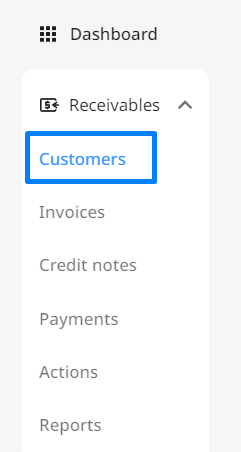 Click on the name of the customer whom you'd like to send the message.
At the bottom, you'll see the buttons to Send Email, Send SMS, and Send WhatsApp. Click one of the buttons based on the channel you'd like to send the message from.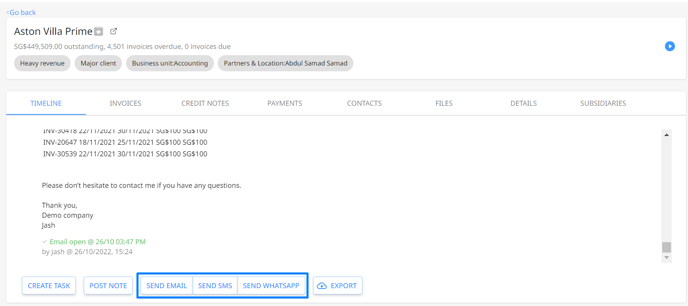 Let's take a look into how the ad-hoc communication looks like via email.
Email
As for sending an email, the user interface looks and functions the same as other email services.
You don't need to worry about the contact addresses. Peakflo will pre-fill the recipients by tagging the members of the assigned organization. You can remove by clicking the X button or add by typing a new address.
You can add CC and BCC by simply switching the toggle button.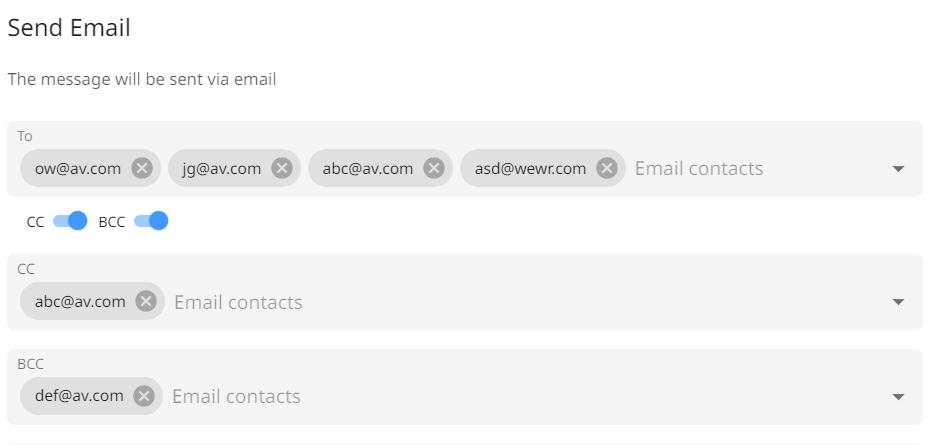 For the messaging, fill in the subject and body fields with a pre-made template that you can customize or create from scratch.
PRO TIP:
Insert placeholders and write a professional email faster. You can use placeholders to auto-fill any necessary information, from recipient name to invoice number, which you can find here.
You can even include the invoice as an attachment by ticking the checkbox.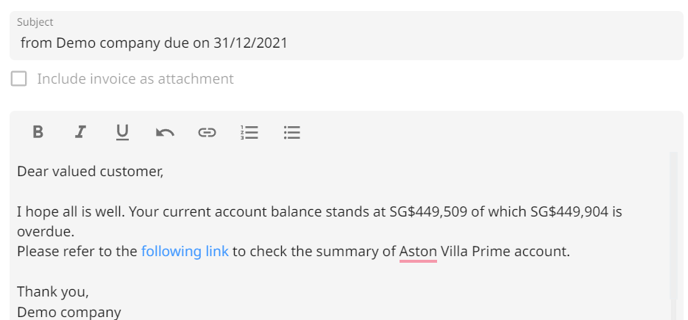 Once you're sure of everything, click Send Email.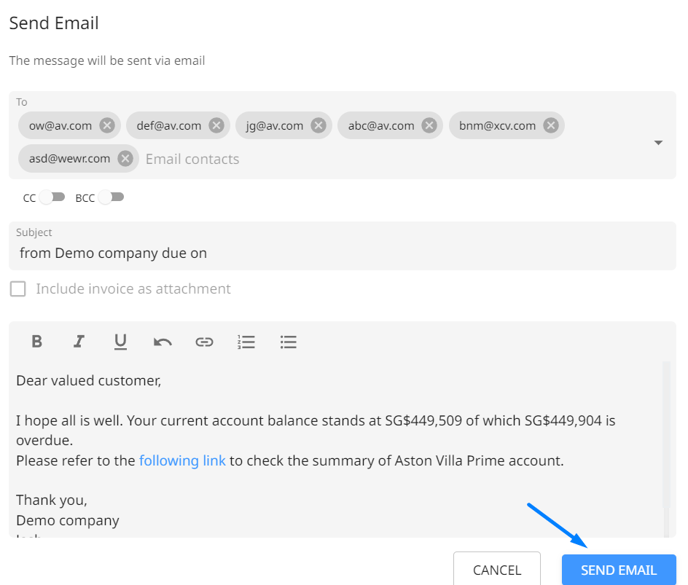 The action will also be recorded in the timeline for better visibility of communications.