How to set up approvals for credit notes?
1. In your dashboard, click 'Settings' from the left navigation menu and go to 'Approval policies'.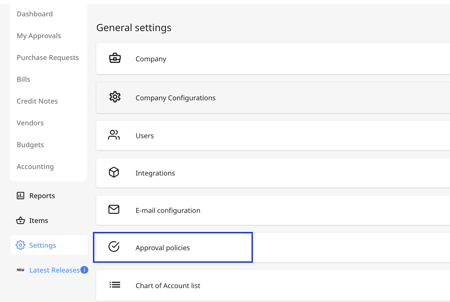 2. Click on 'Add New'




3. Add a name for your approval policy and choose " Credit notes".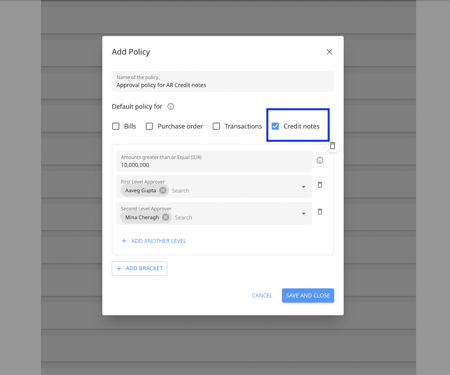 4. Then set up your approval policy based on your company requirements and save the policy.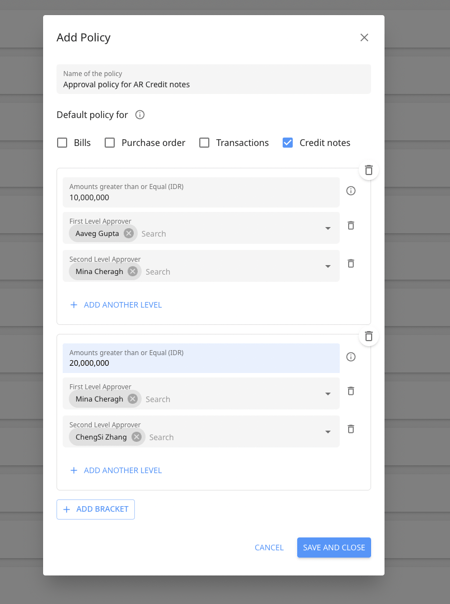 5. Go to the "Credit Notes" section under "Accounts Receivable".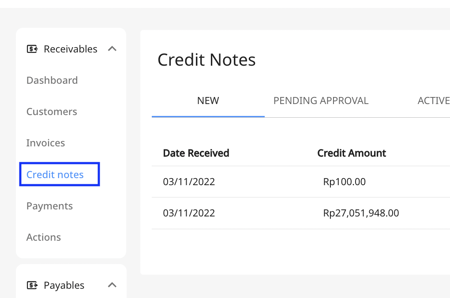 6. You can either create the credit note or open an existing credit note. Then you can assign the right policy to the credit note and click save.