How to remove/archive a vendor?
If you are no longer working with a certain vendor, you can easily archive them in Peakflo. All you need to do is to follow the steps below:
1. Go to the "Vendors" tab under the "Payables" section.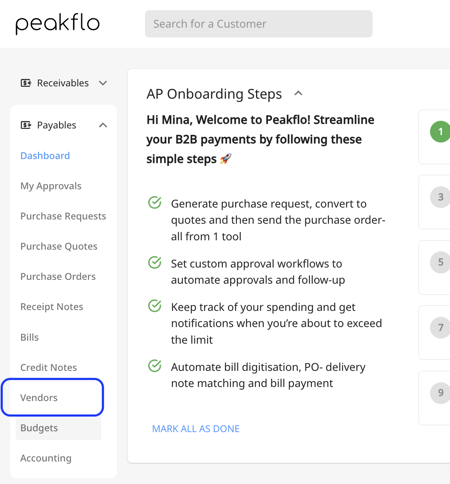 2. From the right side of the vendor's name, click on the pencil icon under the "Actions" column to update vendor information.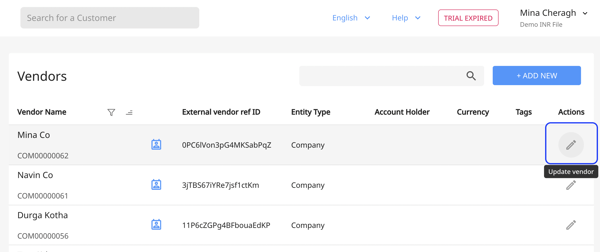 3. Click on the three dots on the right side of the popup and choose "Archive".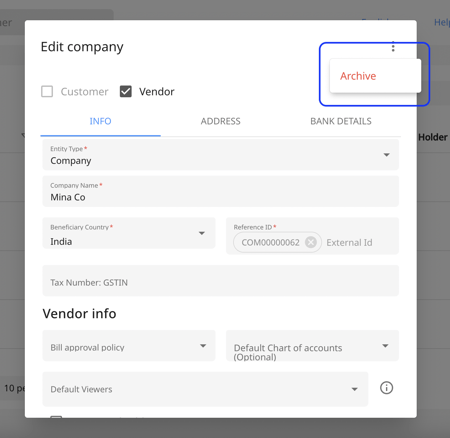 5. Click on "Save" to archive the vendor.
6. Once the vendor is archived, there will be an archived icon next to their name under the "Vendors" tab.



Keep in mind that once a vendor is archived, you can still see the vendor name but won't be able to select them as a vendor from the PR, PQ, PO, or bill edit form.