How to leave notes on invoices?
Would like to leave notes on invoices to add important details (like bank details and such)?
In the Accounts Receivable dashboard, head to Invoices.

🗒️ NOTE:
You can only leave notes on invoices that are still in draft. Once the invoice has been set to any other status, you won't be able to leave any notes.
Filter the invoices and choose "Draft", then hit "Apply".

Now, click on the invoice that you'd like to attach the notes.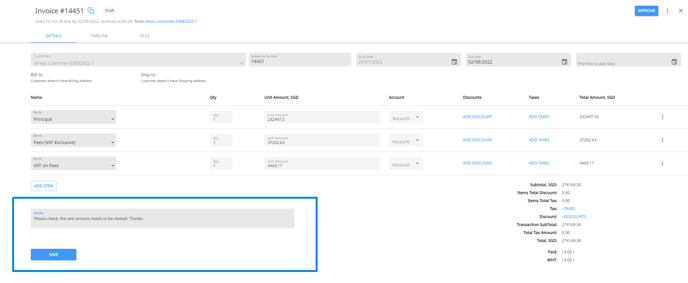 Type the notes you'd like to leave in the box — e.g. you can remind your team about a mistake in the invoice or if there's information missing.

Don't forget to click "Save". No worries, only your internal team can see this.

The invoice will be updated, and you along with the rest of the finance team can find the Notes in the timeline.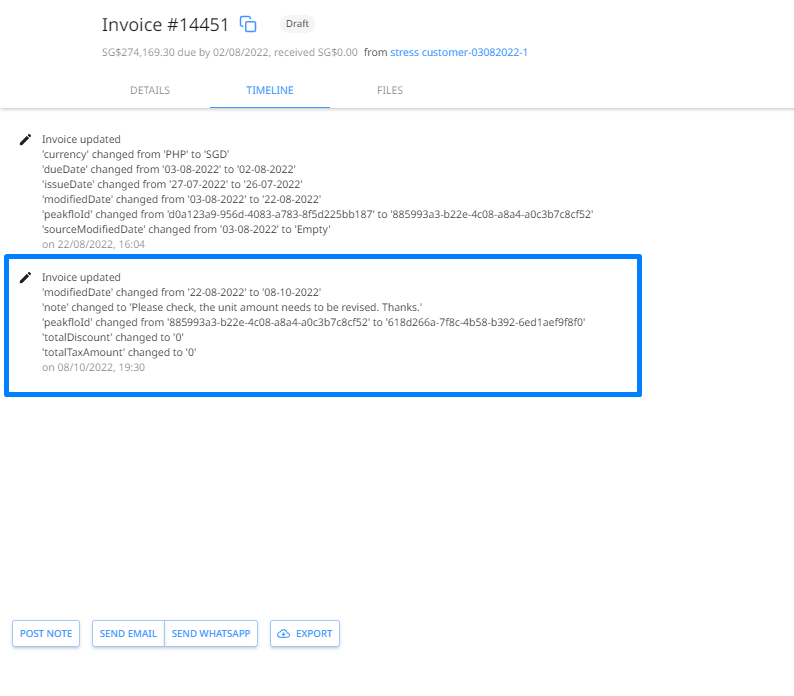 It will also be sent via email to the Invoice creator.