How to configure the types of emails users will receive?
To avoid any spam and facilitate clearer communications, you can set the types of emails that you'd like Peakflo to send to the internal teams.
From Settings
As usual, go to ⚙️ Settings and go to Users. Click on the user whose notification settings you'd like to edit.
Click the Notifications page in the user pop-up, and tick any of the boxes regarding which type of approval emails or WhatsApp notifications - or even other kinds of notifications - for the users to receive.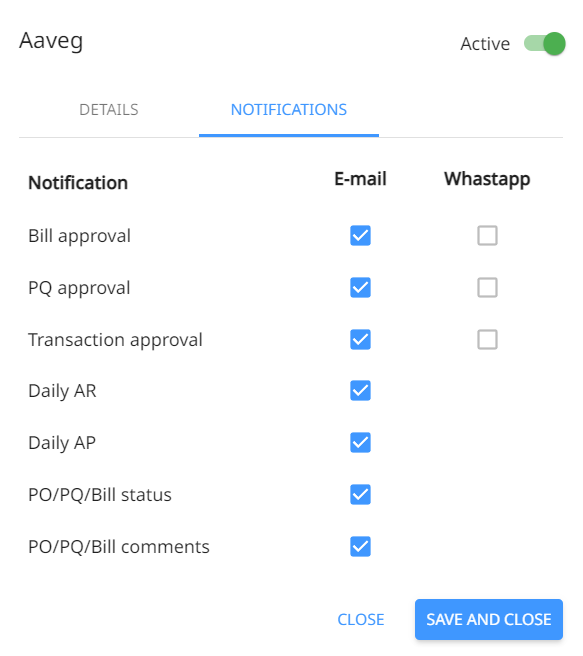 From My Profile
Peakflo functions as a finance CRM for your company, and each user has the flexibility to control what notifications they'd like to receive.
Click on your username at the top right, and go to "My Profile"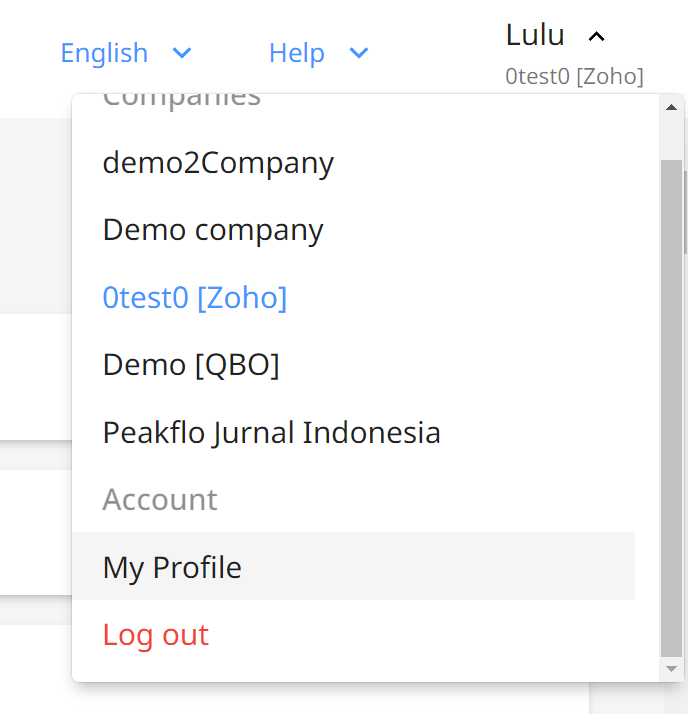 Simply tick the box for the email notification you're consenting to receive.