Having records of customers' payments is crucial, especially for finance checkers or accounts payable managers.
In Peakflo, when a payment record is deleted, it's easy to know and track it.
How do you delete a payment record?
Go to Payments under the Accounts Receivable tab. Click on the payment record that you'd like to delete.

Once you're in the Payments window, click on the three dots at the top right. Select Delete if you'd like to delete it.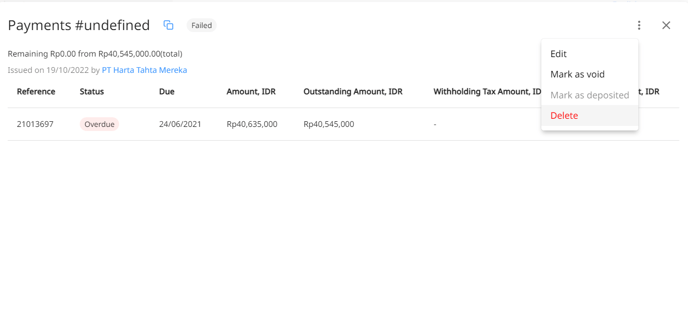 To keep track of all deleted payments, you can do so both on the customer and invoice timelines.
To get to the customer timeline, click on Customers and select the name of the customer from the table view.

Once you're in the timeline, you'll find a record of a deleted payment there.
To check on the invoice timeline, the process is the same. Go to Invoices, select the invoice number you'd like to see the payment records of, and track in the timeline.
Easy, right? 😎