How can I pause reminders for a customer?
Have you recently spoken to a customer who said they'll pay? That's great! Let's not keep spamming them then.
To pause reminders, go to the 'Customer Tab'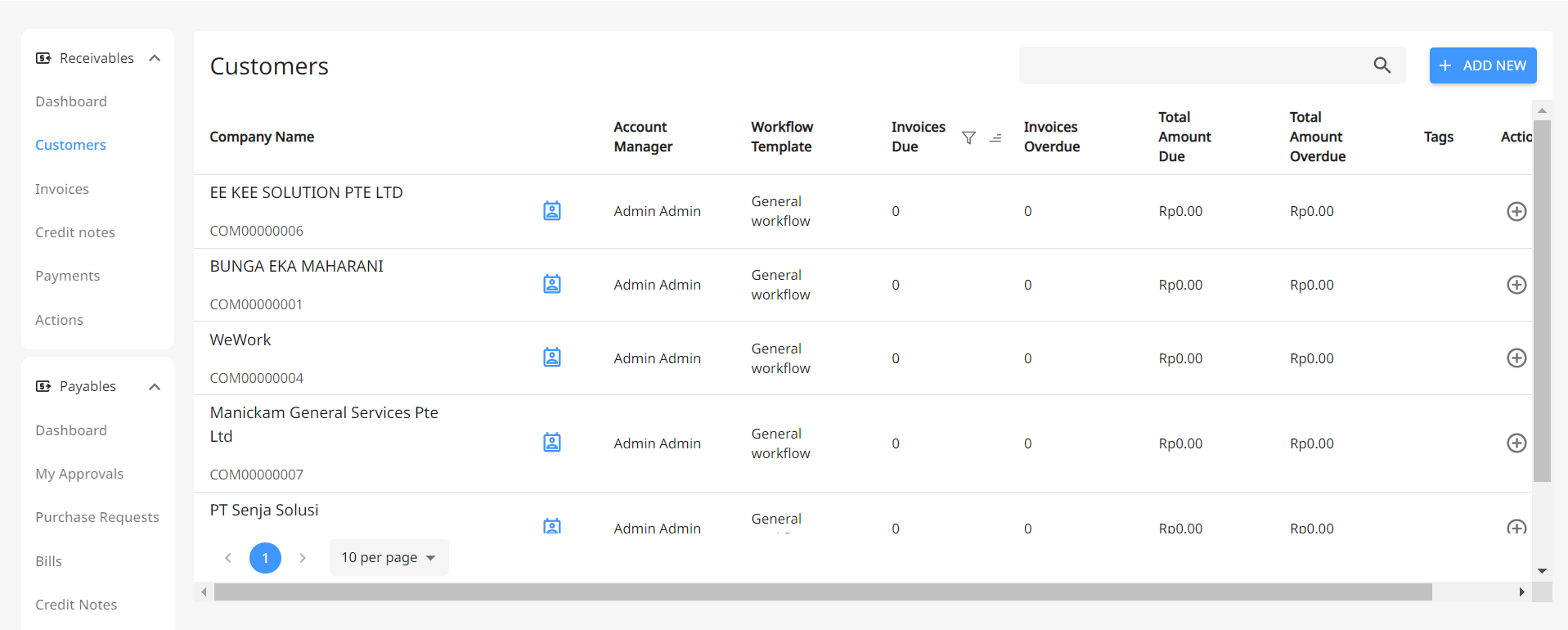 Next, find the customer. Click the toggle button at the further right to pause the workflow.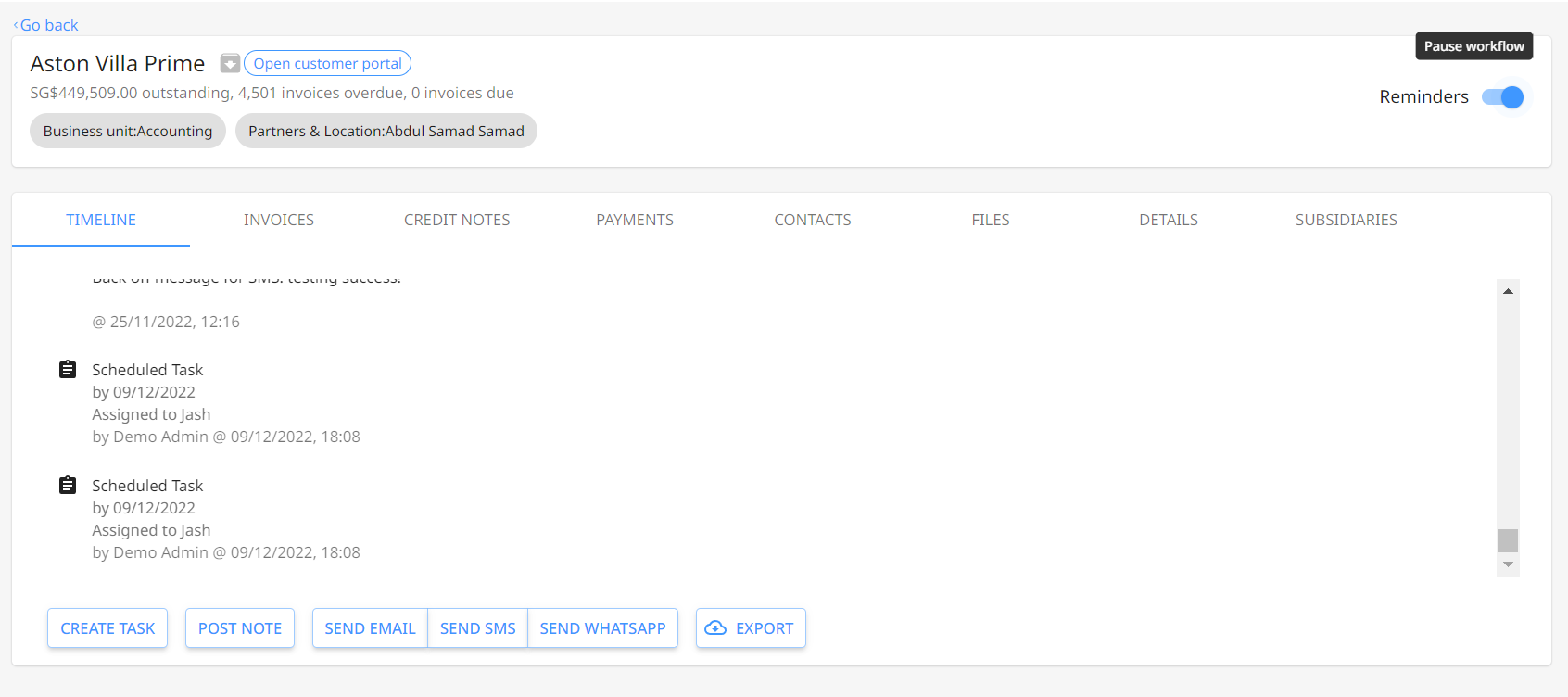 There you go! Paused until further notice. You can always push play if they need another nudge later on. 😉