How can I leave comments or notes?
Do you want to leave updates on the account or special notes?
Or do you want to communicate with your internal team regarding the progress of the account?
You can do this easily in the Customers tab under Accounts Receivabl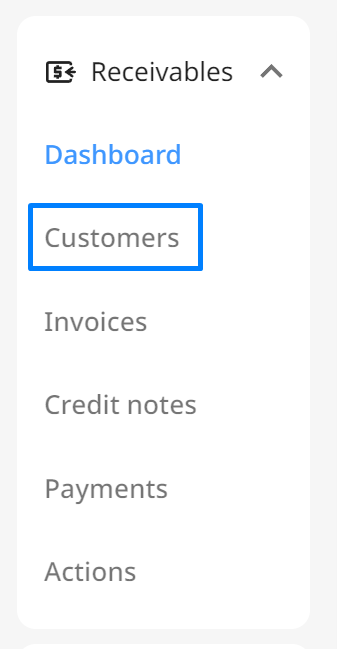 Step 1: Select the customer you want to leave a note on
Step 2: Under the 'Timeline Tab' select 'Post Note'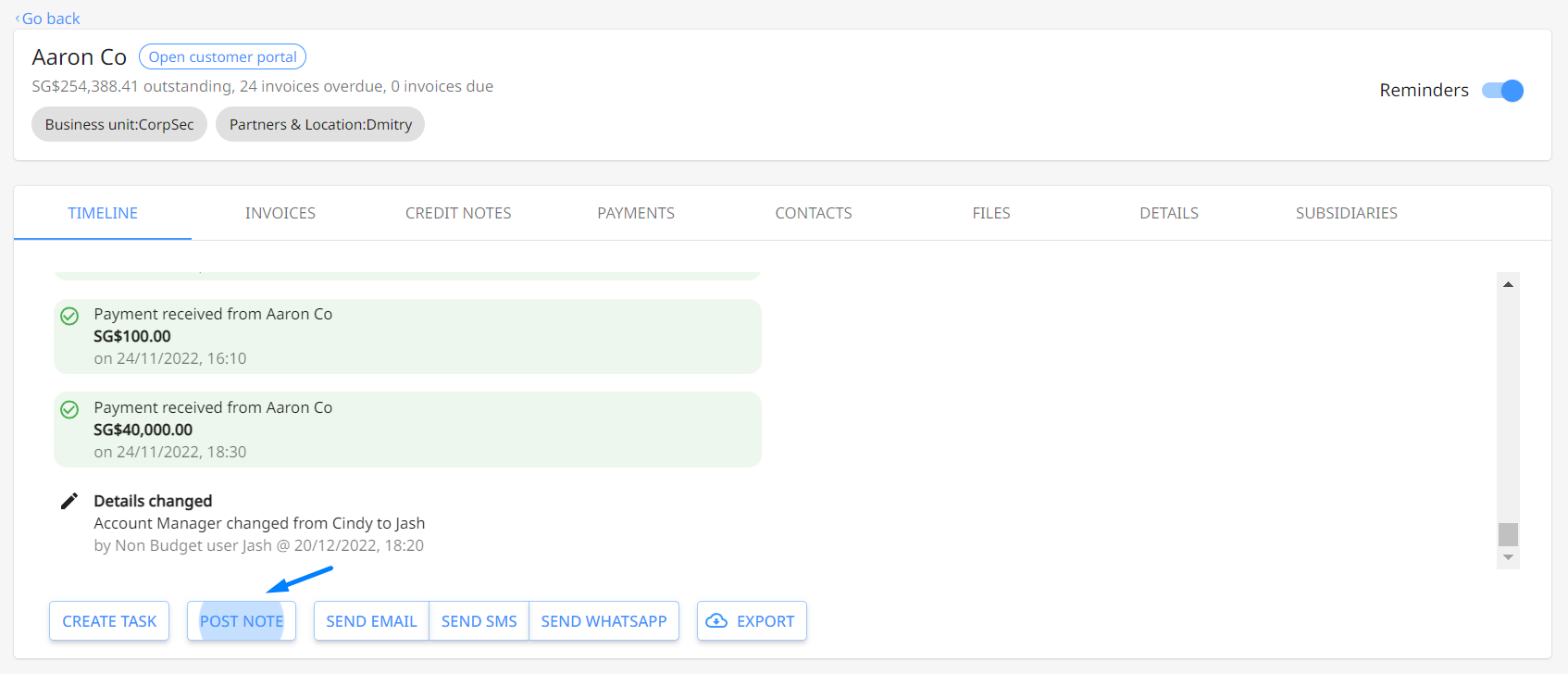 Don't worry, the customer won't see this note!
To align with your team partner or leader, simply type @ and mention their name!