Now customers in the Philippines can pay you easily via Peakflo!
Here's the step-by-step guide in a video:
If you're more of a reader, check out the guide below:
Your customer can click on the link provided in the payment reminder email sent by your company.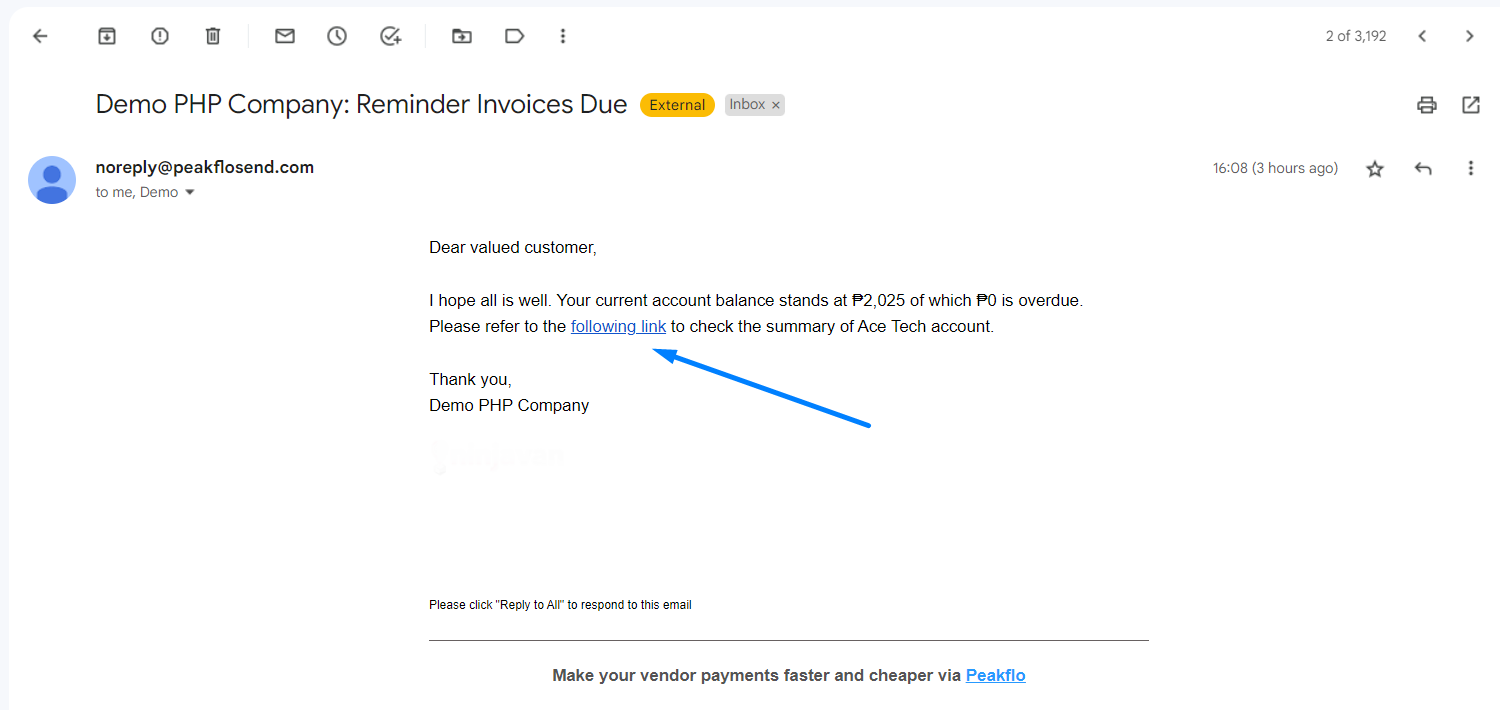 2. The link will bring them to the customer portal. They can click on a specific invoice that they'd like to pay.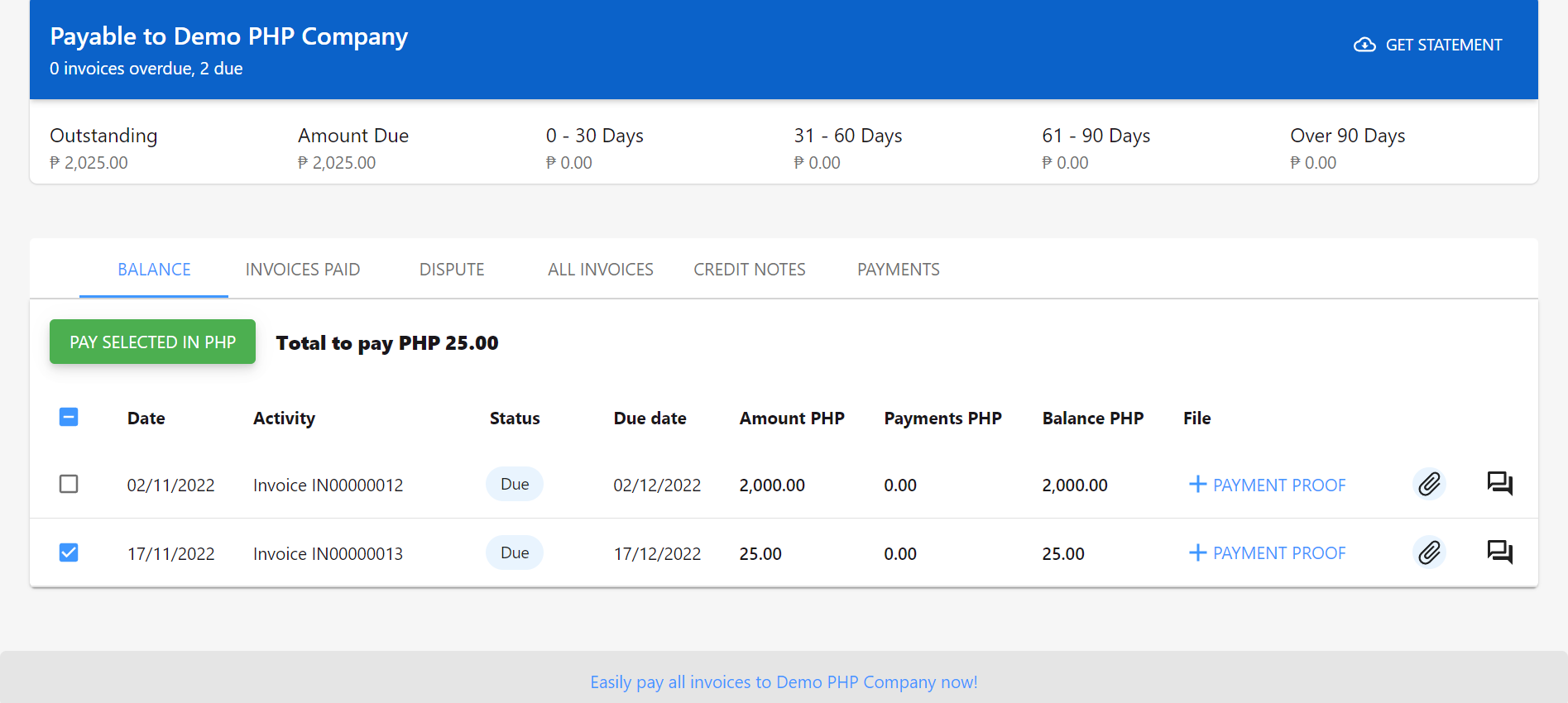 Or, they can pay all their invoices by clicking on the checkboxes at the top left.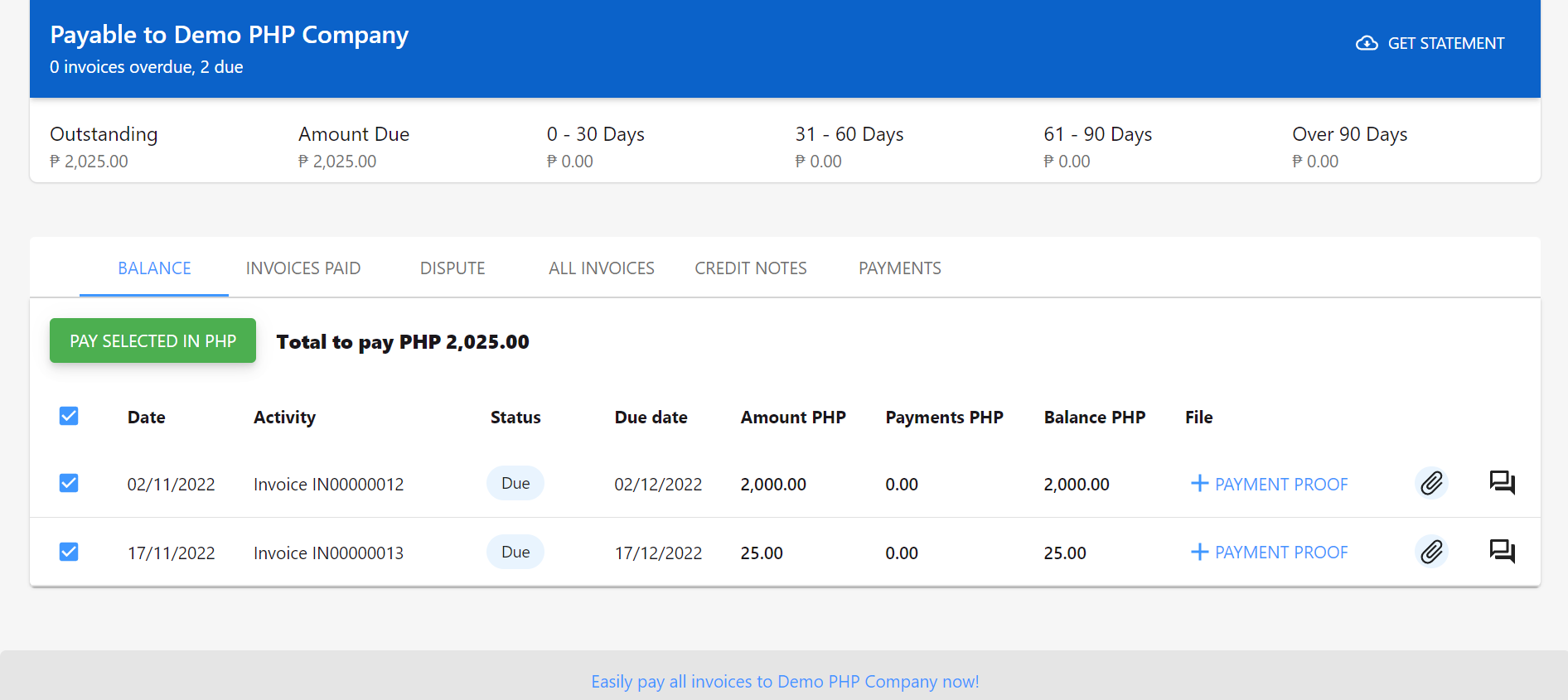 Click on the green Pay selected in PHP button at the top left. Or, they can also click on the chat icon, where the option Pay will appear - click on it to proceed with the payment.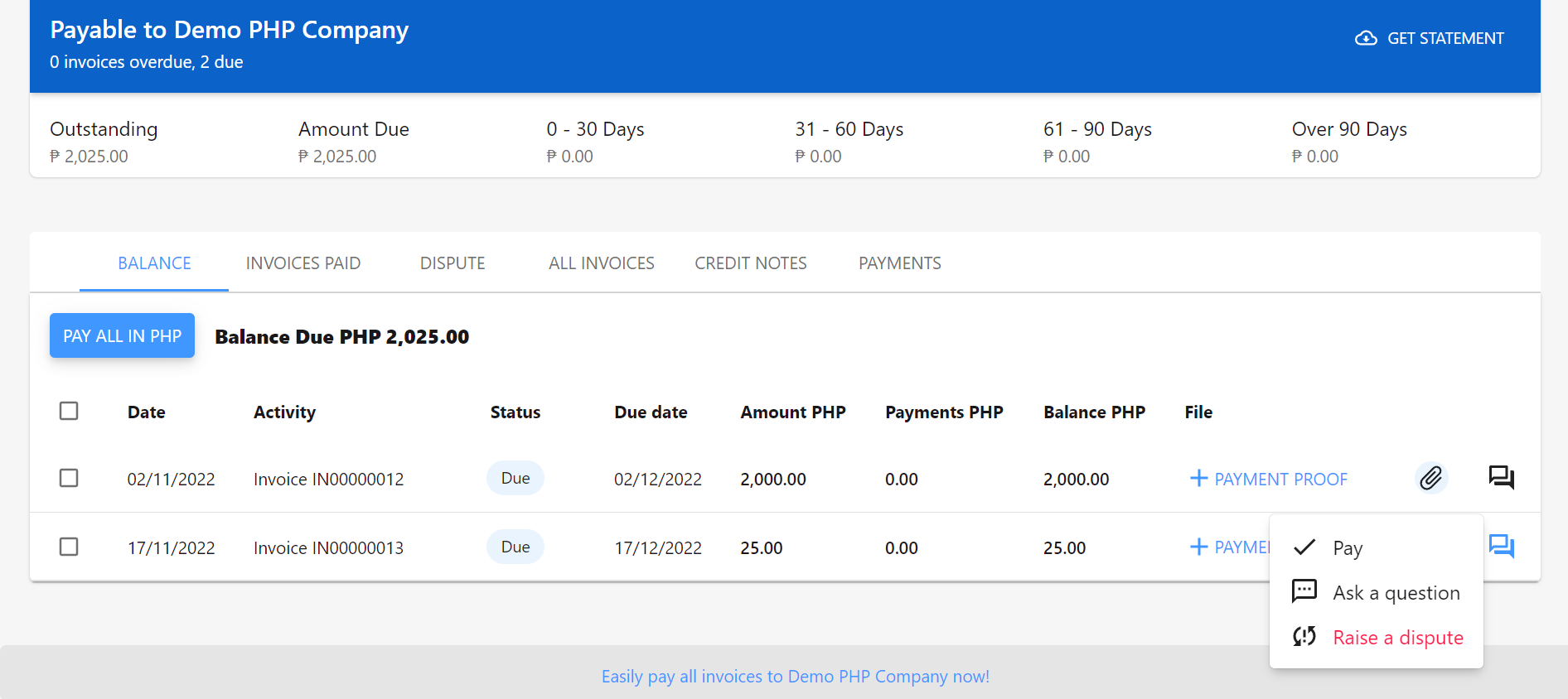 3. Customers can select the method of payment they prefer, whether it's eWallet, bank, card, using the Payment Method dropdown.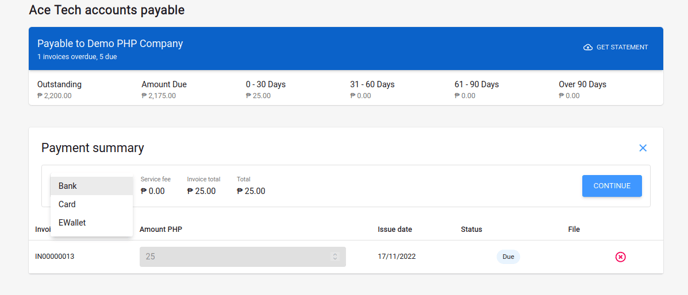 4. Customers can make full payments or pay in a specific amount by editing the field in Amount PHP. Then hit Continue.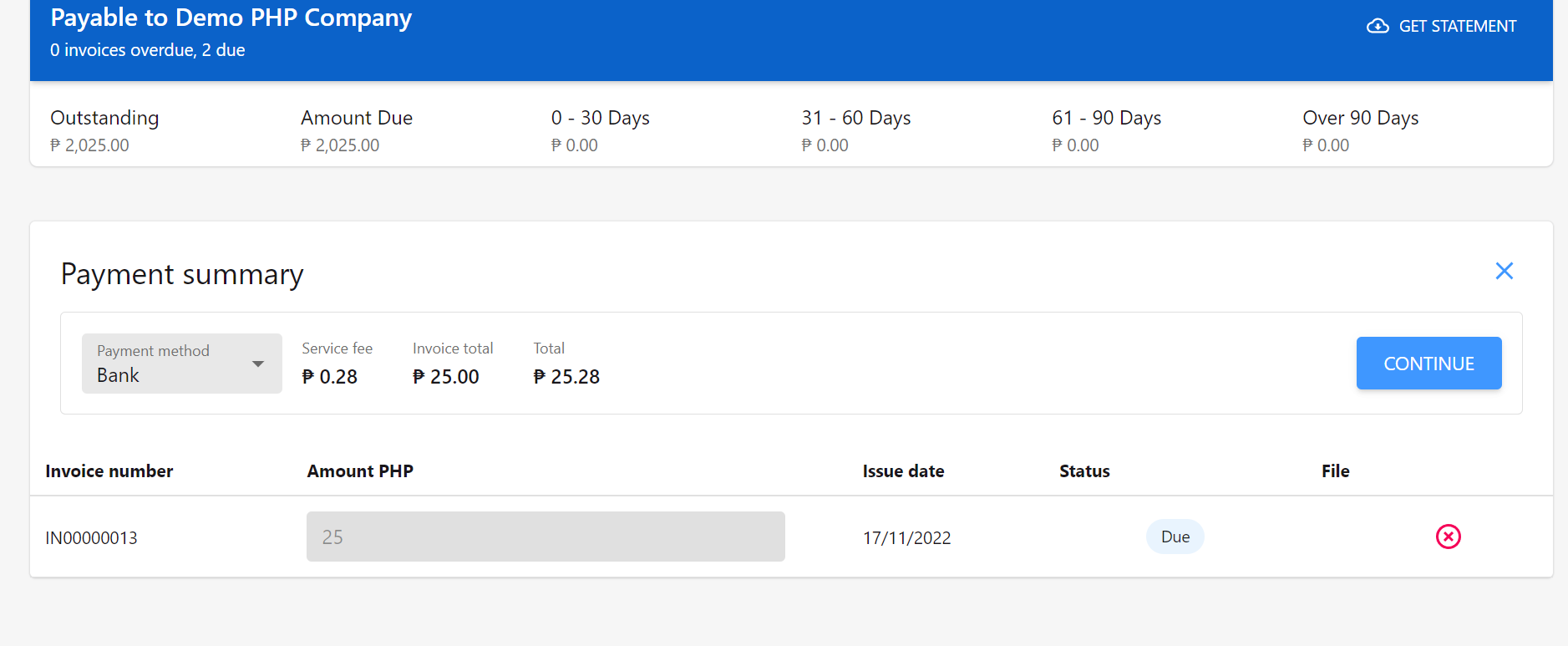 5. In case they need a receipt, they should fill the field in the popup window with the recipient email.

6. Once you're on the checkout page, customers will be directed to the online banking account page. All the customers need to do is follow the next instructions, such as logging in, etc.
7. Your customers will receive an email that notifies whether the payment is successful or failed.