[NEW] AP: Capture vendor invoice details effortlessly
Forward your vendor invoices by email. Our OCR system magically captures the details. All the bills and payments created are automatically created as draft which can be edited and sent for approvals as needed. You can also manually bulk import all your vendor invoices or allow multiple users in your team to make payment requests easily.
Take a look: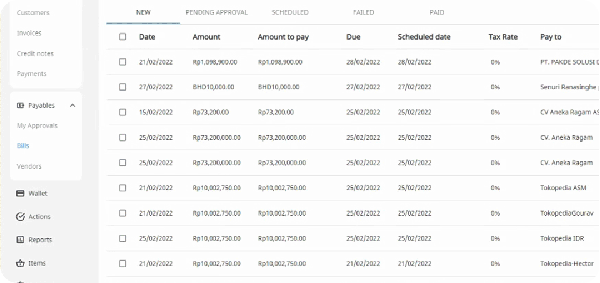 [NEW] AP: Edit draft vendor invoices instantly
Once a vendor invoice has been created automatically, its really easy to edit. Inside every bill created, edit the vendor information, choose between making a full payment or adding withholding tax or VAT adjustments, select currency, wallet, and even leave notes. You can also attach working files in addition to the vendor invoice pdf to have the necessary documentation backing each payment.
Take a look: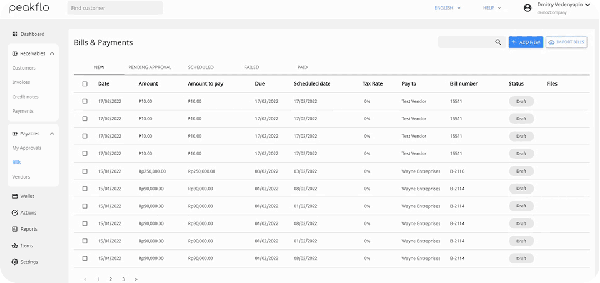 [NEW] AP: Streamline the payment approval process
Don't you hate manually requesting invoice payment approvals over Slack or emails? We do too. This is why you can setup multiple approval policies for processing bill payments and assign them to vendors. You can even set auto-approval of bills below a particular value (e.g., $100 - $500) and bring in the correct stakeholders to approve the bills that are above the specific bill value(e.g.,≥$500). This makes the approval process flexible and hassle-free.
Take a look: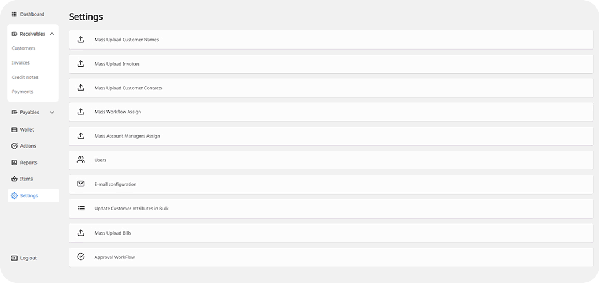 [NEW] AP: Payments are made directly from a digital wallet
Pay off local and international bills securely using a digital wallet (that can be topped up in your local currency). Also, get instant access to all payments made to vendors in a single click. These transactions can also be imported into your accounting software effortlessly.
Take a look: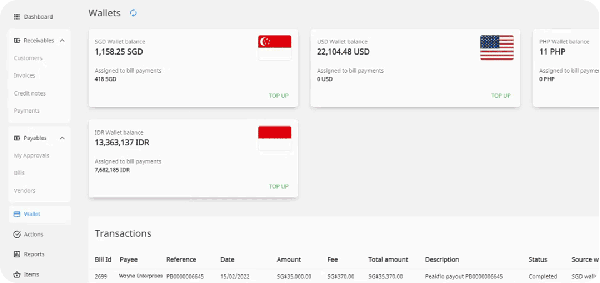 [NEW] AP: Stay updated on the approval/payment status of all bills
Find it tricky to track which approver is yet to approve? Or whether the payment has been processed? Now you can easily keep track of each bill's status on the "Bills and Payments" tab.
Take a look: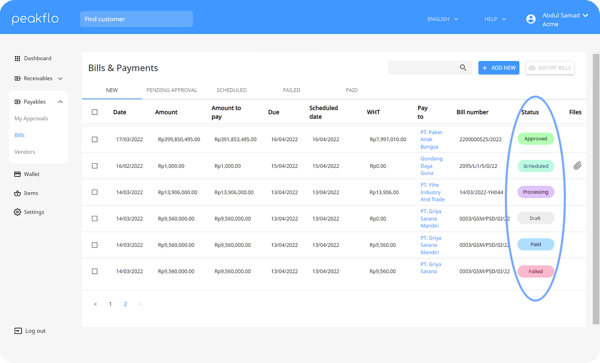 [NEW] AR: Export invoice collection cohort
With this much-requested feature, you can now export the invoice collection cohort and better track your collection efficiency!
Take a look: