We have launched an entirely new module of credit notes for accounts payable! Users can now create and map bills to vendor credit notes. After submission, admins can review and approve these credit notes. Once approved, the credits are applied immediately to the bills!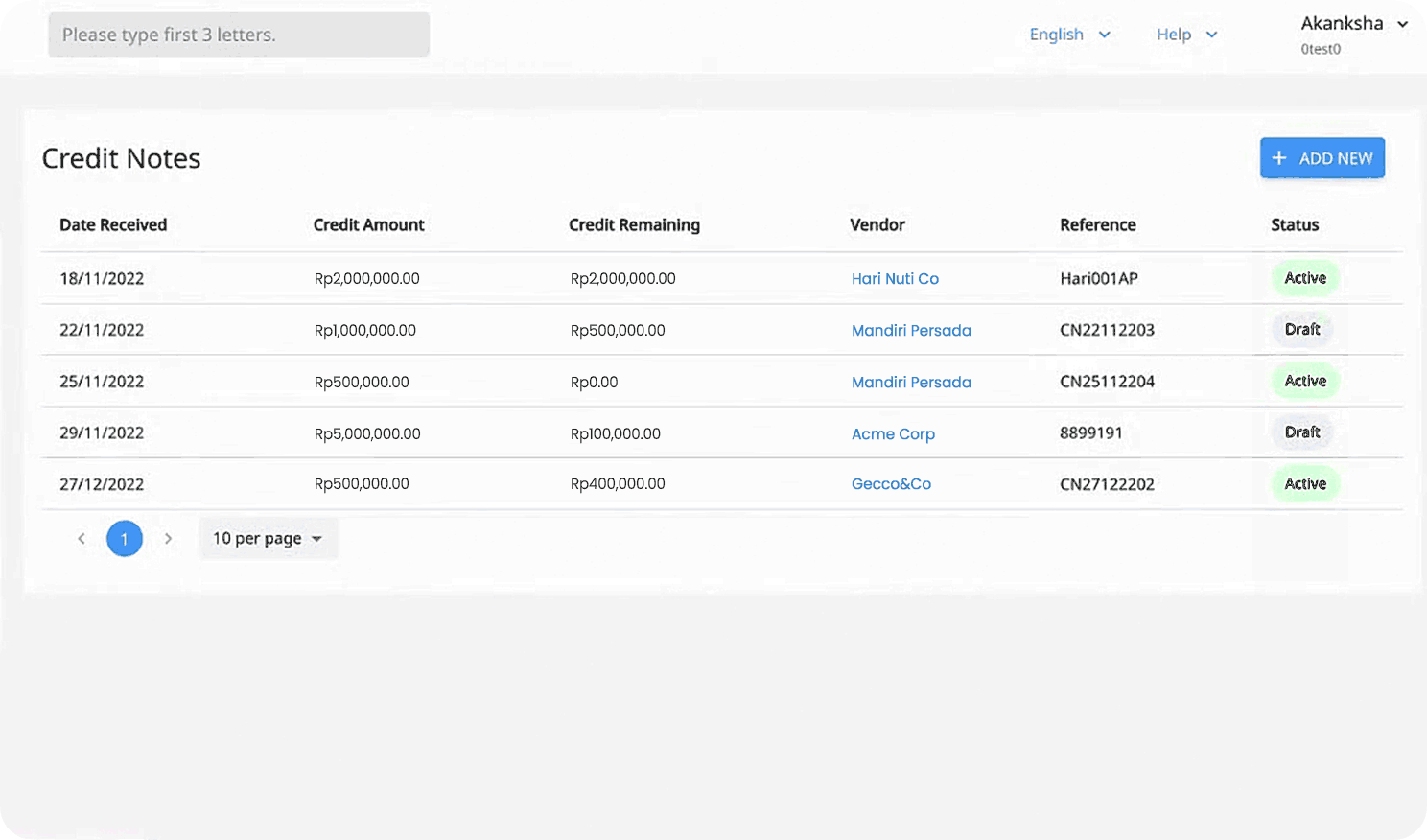 The bills processed by OCR have automated additional validations to ensure AP managers about the correct total amount of bills. If bills do not have the correct total amount, they cannot be submitted.
The purchase order number and purchase quote number are now auto-generated allowing the procurement team to better maintain purchases and ensure that employees focus on essential details of the PO/PQ. Admins will have access to override the auto-generated numbers.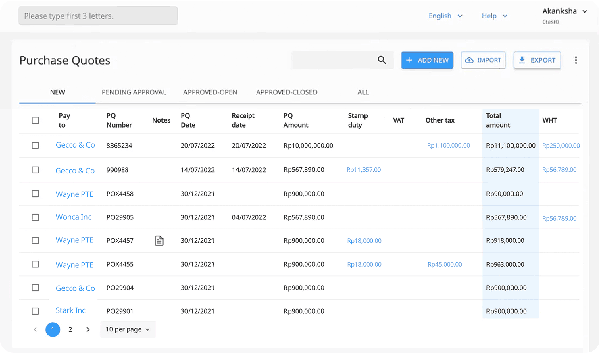 Now finance teams have easier access to the company's chart of accounts for all the transactions in the bill line items.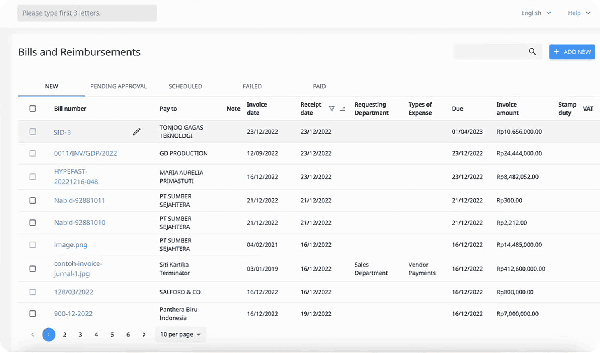 Now create a catalog of all Bill and PO/PQ line items with their unit cost and description- reducing the manual effort of entering and reentering them while creating new Bills/POs/PQs.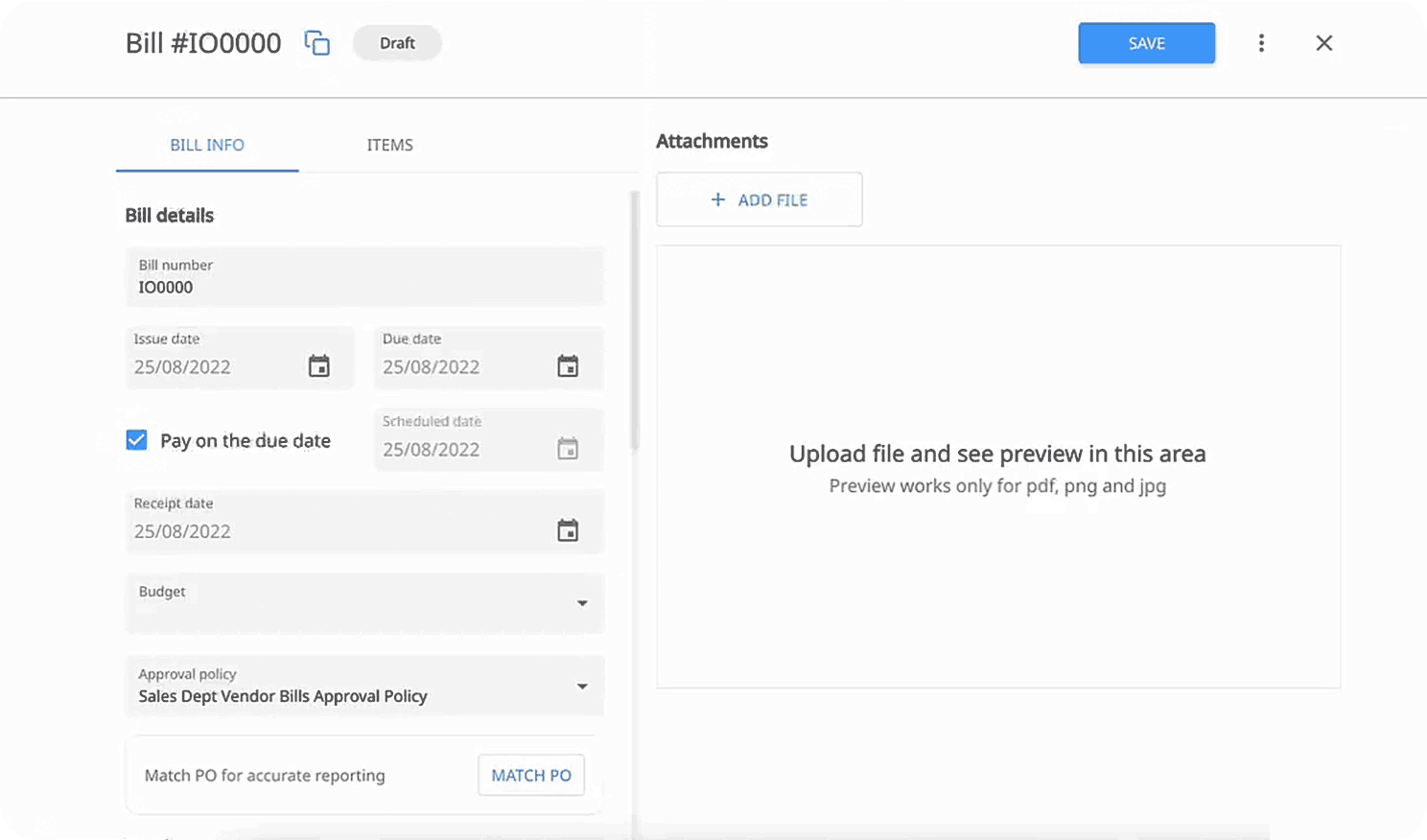 Export invoices with all the required data including taxes, status, due date, payment date, and more!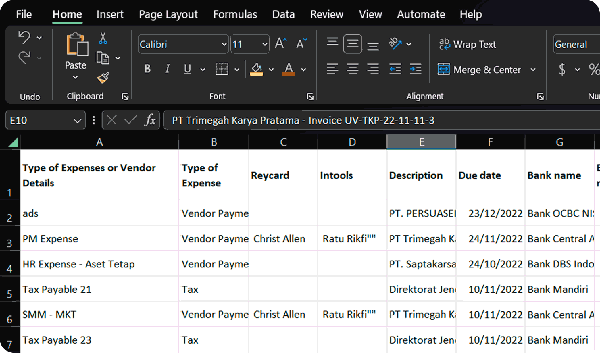 Vendor detail is not mandatory to be submitted by employees when submitting PQ- to write the entire PO/PQ story here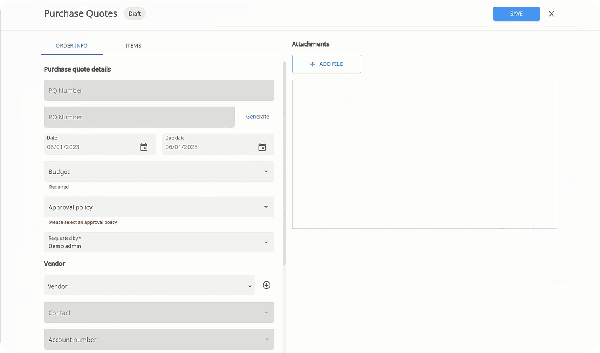 Control the access of users on the field level while creating purchase orders and bills! Employees can be responsible for adding details of PO/bills but other crucial information of taxes and charts of accounts can be overseen by accountants/tax checkers.
Admins have access to all fields including the approval policies. With this, ensure that details crucial for bills aren't altered post-approval when the bill is scheduled to be paid. Bill creators can always regress the bill to draft and modify them before payment is made.
Peakflo now sends emails for all failed payments to the registered payment owners and bill creators. This will ensure that finance teams don't miss out on making payments on time and can retry payments via different methods!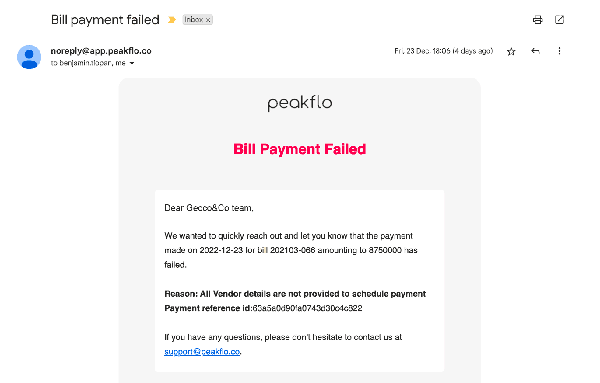 Now access all approvals from the tip of the palm! Peakflo approvals are now optimized for mobile! Approvers can review items and their attachments for pending approval in their queue and approve/reject with comments!
They can also chase for approvals via Whatsapp for business so that the approver upon reading the message can access Peakflo account!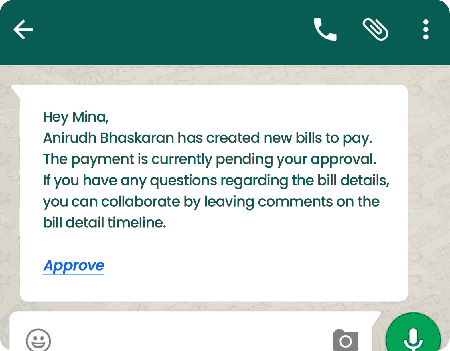 Communicate directly with vendors when bill payments are done and POs are fully approved! This will fast-track the procure-to-purchase process whilst keeping the vendor in the loop! Contact your Peakflo partner to enable this today!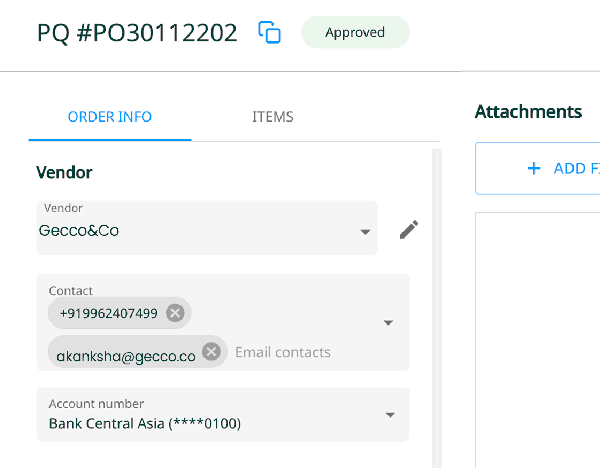 Users can now edit and link credit notes to invoices and more control over who creates and approves the credit notes!