I can't make a payment in the customer portal. What should I do?
Trying to make a payment in the payer portal, but something went wrong?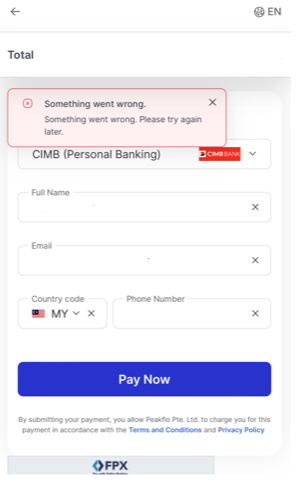 Here's what you can do:
Check all the details of the payment

If the total amount is valid
If your personal details information correct (full name, email, phone number)
If your bank details are correct

If you've checked all the details above and find no invalid or incorrect information, raise the issue to support@peakflo.co and we'll get in touch with you shortly.