Read all about April 2022 releases here:

[NEW] Upload notes via CSV
You can easily upload notes for each vendor bill in CSV format, and access and approve each bill from the bills & payments tab.
[NEW] Bill data will be prefilled in the bill edit form
No need to type in all the bill details from now on. During bill creation, more values are prefilled by default.
[NEW] Conduct mass actions on multiple bills
You can now conduct mass actions such as "Send to Approval", "Pay Now" or "Change Payment Date" for multiple bills in one go.
[NEW] Add comments on bill detail timeline
Leave comments on the bill detail timeline and communicate easily with all the internal stakeholders. In this way, you can keep a record of all the communications in one place.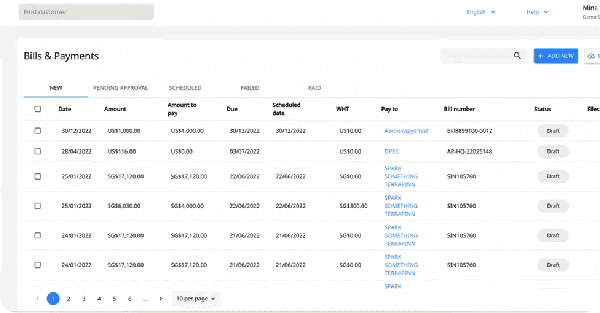 [NEW] Upload Payment Proof & Tax Proof on the portal
In the customer portal, your customers/clients will be able to directly upload their payment proof and tax proof. You will also receive a notification when the payment proof or tax proof has been submitted.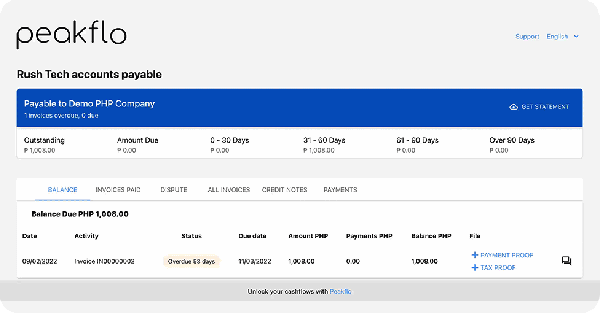 [NEW] Beneficiary name is on the top-up page along with bank name and bank account number
When customers in Singapore wish to top up their wallets, the beneficiary name will be visible on their wallet top-up page along with the bank name and account number.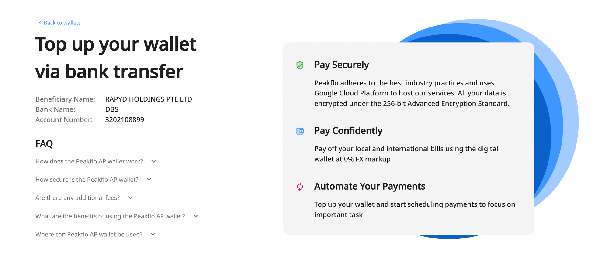 [NEW] Get notified if your wallet needs to get topped up
No need to check your wallet to make sure it's topped up. We'll notify you whenever you have scheduled payments and your wallet is low on funds.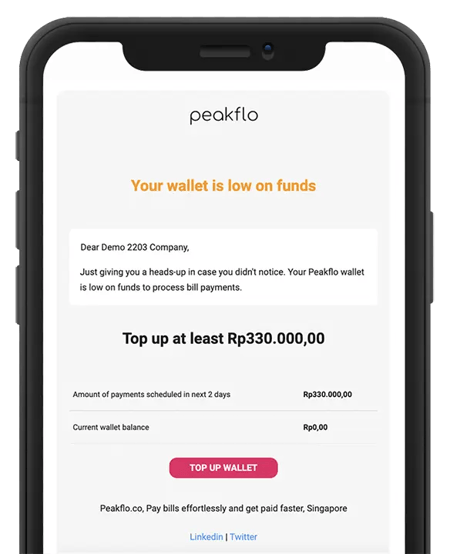 [NEW] Keep up to date with customer ledger and streamline payment reconciliation
Easily track all payments made by your customers with their unique virtual bank account numbers. In this way, you'll get full visibility over all paid and unpaid invoices.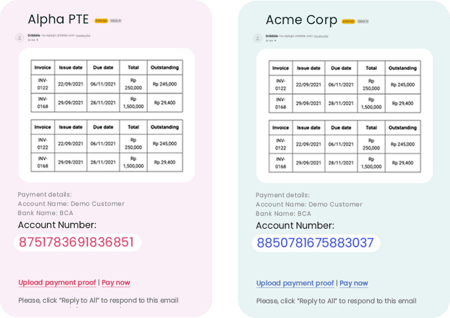 [NEW] Save more time by adding vendor details right within the bill edit form itself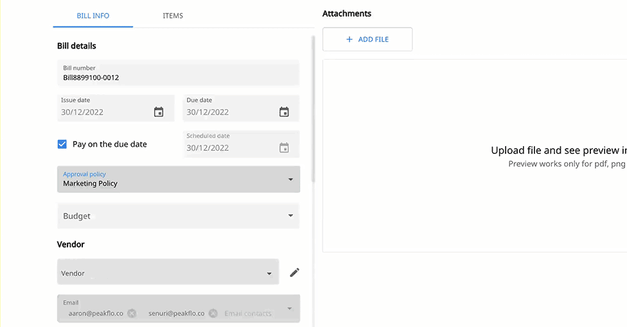 [NEW] Send automated payment reminders using LINE Messenger App
In the accounts receivable workflow you can add LINE messenger reminder action.
Your customers can authorize receiving LINE messenger reminders from the LINE messenger icon on the portal.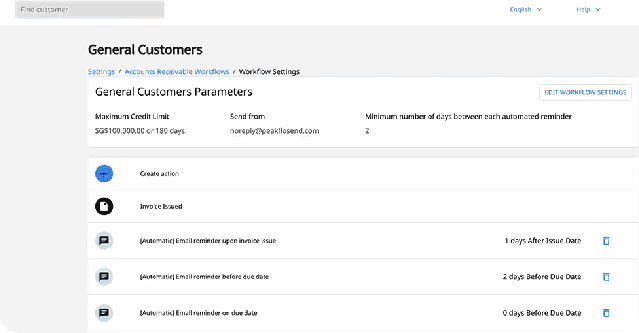 You can now view and edit all customers' contacts in the customer's tab and also the customer status tracking report. Feel free to add even more information such as "Mobile phone" or "Alternative phone" for all your customers.
Multi-selection option for account manager filter in customer table, action table and all reports has been added in case the customer has more than one account manager.