Allow your vendors and suppliers to issue invoices against POs, track their payment status, and communicate with you easily through Peakflo's secure vendor portal.
1. To give your vendors their role-based access and permissions to the Peakflo Vendor Portal, please contact support@peakflo.co.
2. Once access is given, your vendor(s) can easily log in to the Peakflo Vendor Portal and check their POs from the
"Customer PO"
tab.
your vendors can easily check the PO details, perform bulk actions, and issue invoices against POs.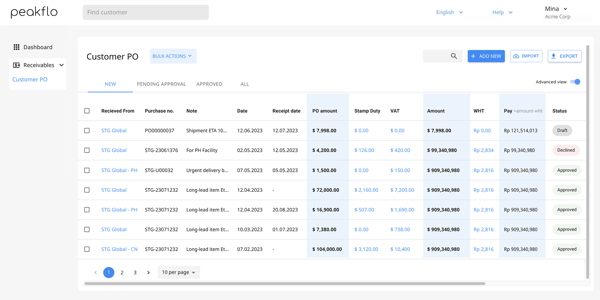 3. Vendors can issue invoices against POs by clicking on a specific PO and then choosing "Create Invoice".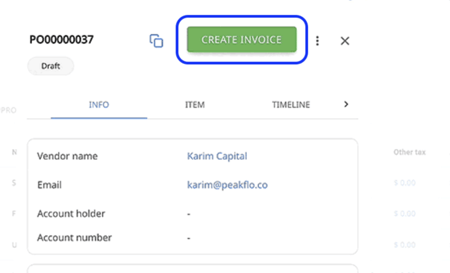 4. While creating an invoice, if there are any quantity mismatches, Peakflo will be able to flag them. Also, vendors will not be able to edit the unit price of the items.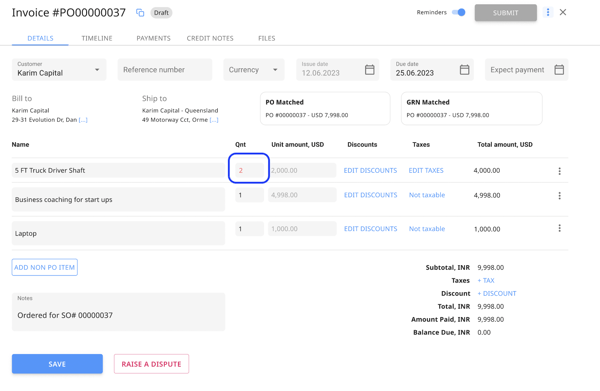 5. In case there's a mismatch, there will be an "Inconsistent Matching" error pointing out the mismatch. The vendors can correct the mismatch or collaborate with customers by tagging them and adding comments.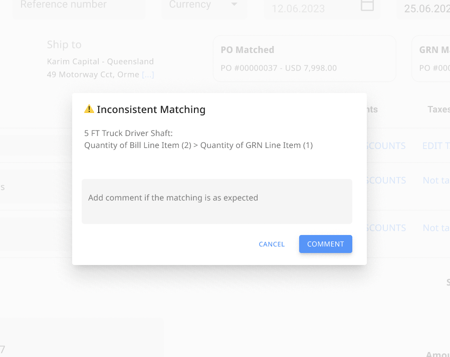 6. Once the mismatch is corrected, vendors can click on "Submit" and issue an invoice against a PO.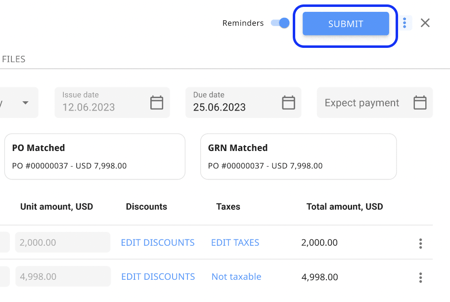 7. Vendors can check the status of the bill approval by opening a specific invoice and checking the customer tab.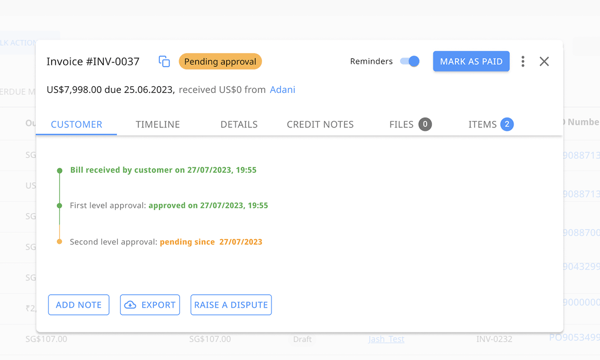 8. Vendors can also "Add notes" from the customer tab and communicate with their customers.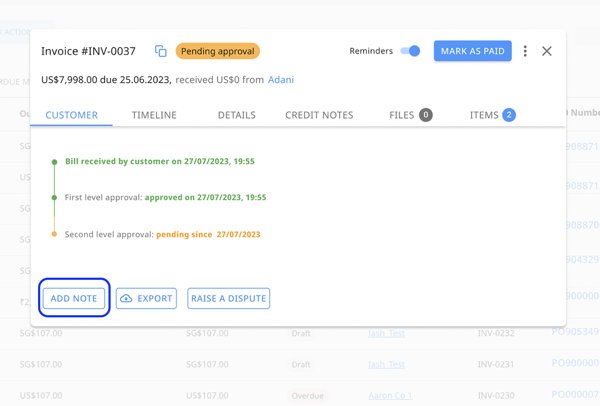 9. Vendors and customers can "tag" the right point of contact and submit their questions by clicking on "Post Note".
For tagging the point of contact, type in "@" and the first letters of the point of contact's name, then choose the right name.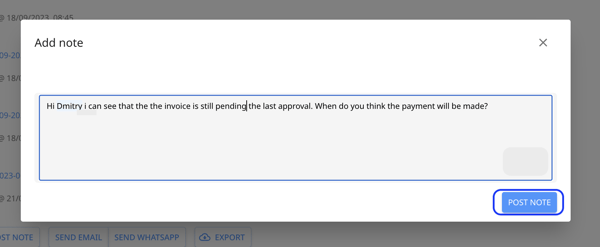 10. The mentioned person will receive an email notification immediately for a more prompt response and all the conversations will be reflected in Peakflo customer's timeline

Email notification sent to the mentioned point of contact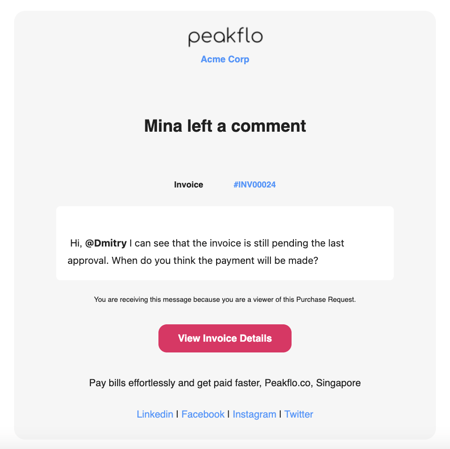 Conversation recorded in Peakflo customer timeline: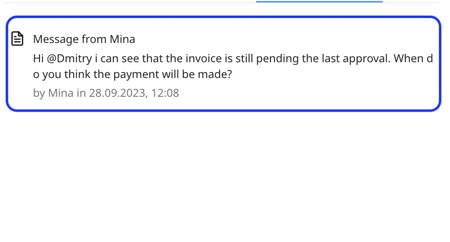 11. Customers are also able to raise disputes from the timeline by clicking on "Raise a dispute".
to learn more about how to raise a dispute, check out this link.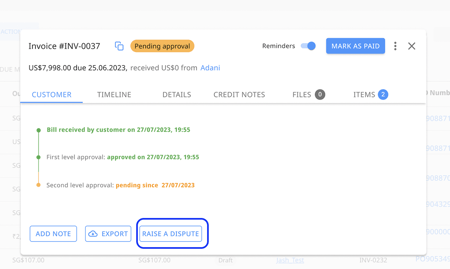 12. Simply choose the dispute reason from the list and add the dispute description. Then click on "Raise a dispute"

13. Once the payment is made for a specific invoice, vendors can easily access and download the payment proof from the timeline.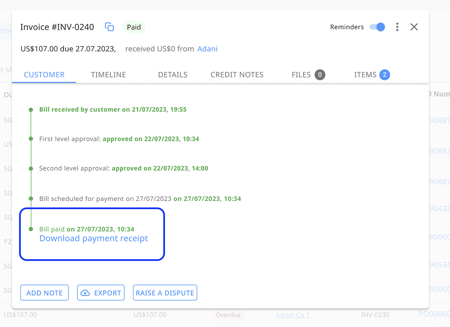 For any additional inquiries regarding Peakflo vendor portal please contact support@peakflo.co