Want to be able to automate customized credit controls for different customer categories? With Credit Limits you can do just that. When creating a workflow, you'll see the option to set the limits: both financial and time.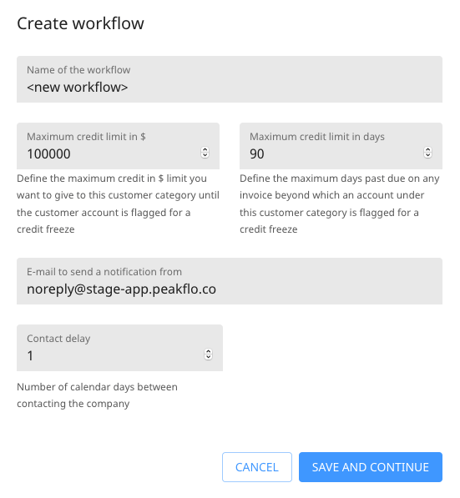 You can also monitor the credit limits in the 'Credit Control Report', which you can find on the 'Reports tab'.

What if you don't want to use the credit limit feature?
If you don't want to provide credit limits to customers, that's cool: just set the credit limits high enough for it not to matter. Credit limits are only for internal use and alarms will be triggered to internal stakeholders depending on when a credit limit (financial or days past due) is hit